Russia's 'President' system: Defending airplanes from terrorist missiles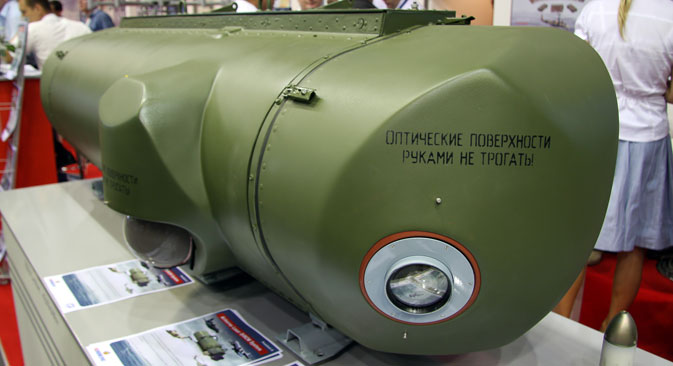 With more and more terrorist groups getting their hands on anti-aircraft technology, the market for airplane defense resources is becoming increasingly important, with companies from the U.S., the UK, Israel and Russia developing their own systems for protecting airliners from attack.
After looting military depots in Libya, Syria, Iraq and Yemen over the last few years, terrorists have gotten their hands on weapons capable of striking civilian airplanes. The question of when and where they will be used remains to be answered.
There are more than one million man-portable air-defense systems (MANPADS) in the world today and it is difficult to know how many of them are now in the hands of terrorists. In recent years most cases of MANPADs being traded on the black market occurred in the course of the overthrow of the Gaddafi regime in Libya and the advance of ISIS in Syria and Iraq.
According to the U.S. State Department, from 1970 to 2006 more than 40 civilian airplanes were brought down with MANPADS missiles, causing more than 1,000 deaths (including victims on the ground). With every MANPADS transaction on the market the threat of them appearing near airports in countries far from military activity increases significantly.
Global experience
In order to prevent such events, technology companies have begun adapting existing combat systems, placing them on civilian planes when deemed necessary.
In the U.S. these systems have become too expensive, both for the buyer and for the user. As a result only 12 of the so-called Guardian systems were produced and the project was subsequently recognized as ineffective.
Meanwhile, the Israeli company Elbit Systems has created the Commercial Multi-Spectral Infrared Countermeasures System, or C-MUSIC, which has been made accessible for airlines. To reduce user costs the system does not have to be kept on the airplanes permanently but only when there is an actual threat.
Russia: banking on universality
In Russia this type of work is based on military developments and is embodied in systems under the name of President-S, produced by the Radioelectronic Technologies Concern (KRET). Russian engineers chose to focus on the system's universality, making it a sort of constructor with many options.
"If necessary, systems that block the aiming of missiles with radar, laser and infrared GOSs can be placed on the planes," said advisor to KRET's First Deputy General Director Vladimir Mikheyev.
"This is a collection of apparatuses that can be set up together or separately. They scan the space around the plane simultaneously for radar, laser, infrared, ultraviolet and television signals and if they are detected, the system automatically creates disturbances, forcing the launched missile to deviate from the target."
In practical terms such universality means that President-S can prevent the plane from being hit not only with a MANPADS missile, which is equipped with an infrared homing head, but also with an air-to-air missile or even a defense missile, which has separate and combined guidance systems.
Such a system could have potentially saved the Russian Tu-154 airliner mistakenly destroyed by a Ukrainian defense missile in 2001, or Malaysian Airlines Flight MH17, which was shot down over eastern Ukraine in July 2014 by a Russian-made BUK ground-to-air missile in circumstances that are still not clear.
"The apparatuses constituting the system can be set up in external attachment points or inside the fuselage (excluding the laser station for optical-electronic blocking) on any type of plane or helicopter, both Russian and foreign," said Mikheyev.
The systems have been tested for effectiveness in combat conditions in which MANPADS missiles were fired at both model planes and real helicopters equipped with the President-S onboard defense system. In these tests, the disturbances created by the station were able to change the missile's intended trajectory and not one of them struck the target.
According to KRET representatives, currently all new military and special aviation technology models are equipped with these systems. Mass production thanks to government orders and experience in using the systems have helped reduce their production and maintenance costs. According to Mikheyev, this will help equip all Russian planes flying in dangerous zones with the systems.
All rights reserved by Rossiyskaya Gazeta.