International Volleyball Federation bans Russian volleyballer Markin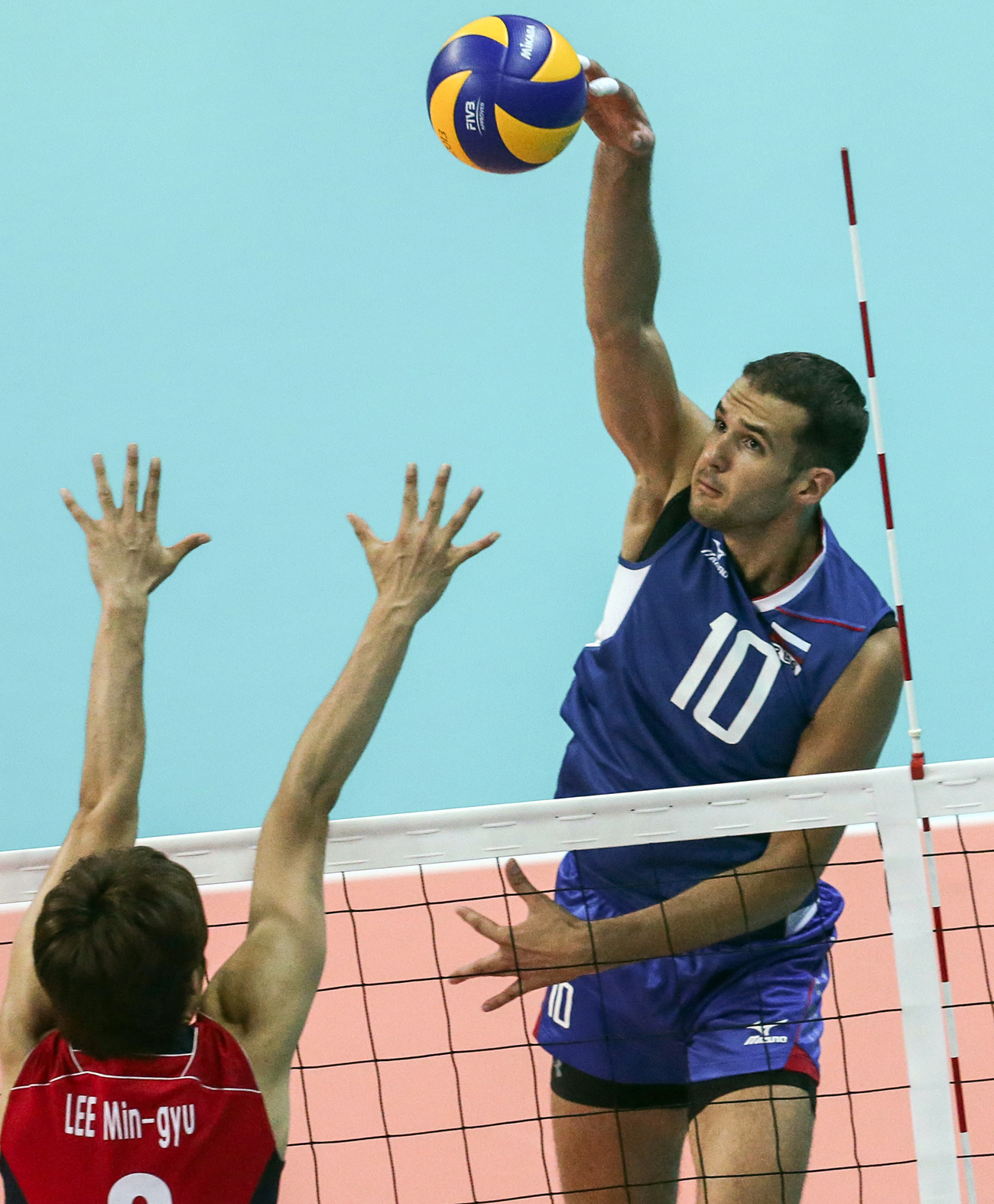 Photo: Alexander Markin (blue) of Russia in the first match of the group stage of the 27th Summer Universiade in 2013.
Georgy Andreyev/TASS
The ban follows provisional suspension for performance-enhancing substance
Russian national volleyball team's player Alexander Markin told TASS on July 26 that the International Volleyball Federation (FIVB) has barred him from the 2016 Summer Olympics due to his earlier provisional suspension for taking the banned performance-enhancing substance, meldonium.
"I am already back home," Markin said in an interview with TASS. "The coach told me in the morning that FIVB did not grant access for me to take part in the Olympic Games. As for the national team, it will be definitely playing at the Games."
The 25-year-old volleyball player said he did not plan filing an appeal against his ban from the 2016 Olympics.
"I do not thing there is any sense in doing it, since not much time left before the Games," Markin told TASS.
Markin was subjected to a provisional suspension in mid-March, when it was announced that his doping Sample A tested positive for the banned substance, meldonium.
The drug meldonium (mildronate) was included in the list of preparations banned by the World Anti-Doping Agency (WADA) from January 1, 2016. The presence of the meldonium substance in the athlete's blood during and between competitions is a violation of anti-doping rules. The substance belongs to the S4 class on the WADA blacklist (hormones and metabolic modulators).
Mildronate is a cardiovascular preparation freely available for purchase at pharmacies across Russia without a doctor's prescription.
WADA announced in mid-April that a concentration of less than one microgram of meldonium in an athlete's body whose doping tests were conducted before March 1 was acceptable.
Following WADA's decision in April, FIVB announced that it lifted the suspension on Russia's Markin. Subsequently, the national volleyball team included him on the roster for the 2016 Olympic Games to be held in Brazil's Rio de Janeiro between August 5 and 21.
Source: Tass.com
Subscribe to get the hand picked best stories every week
All rights reserved by Rossiyskaya Gazeta.