The opposition's disarray is lucky for some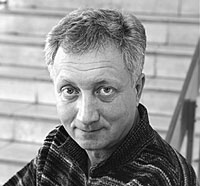 "They've had good luck with high oil prices, that's all," detractors from the current government say with a shrug, reluctant to acknowledge its achievements. But on other matters they remain divided - which is further good luck for the incumbent regime.
Russia has not had such a weak and disorderly opposition since the collapse of the Soviet Union. A recent conference in Moscow of Other Russia, an opposition coalition with no representation in parliament, showed once again that they cannot agree among themselves. It is yesterday's news that the coalition has fallen apart.

Coalition leaders could not agree on their presidential candidate. According to the initial arrangement, regional conferences of Other Russia throughout the country were supposed to make their own nominations for a subsequent convention made up of 1,000 delegates, where one of them would be elected in a kind of a primary.

Former Prime Minister Mikhail Kasyanov is rumoured to have objected to this arrangement because he could not be sure that he would be chosen.

Though he is convinced he is the only eligible opposition candidate, the meetings of a year ago came as an unpleasant surprise to him when both the Left and the Right openly doubted he was the man to unite them. Now, Garry Kasparov, the chess champion, is sure that he will win the primary and consolidate the opposition.

The power struggle that started the tug-of-war between the two leaders was one of the main reasons why Other Russia fell apart.

In the meantime President Putin has not yet said whom he would like to see as his successor. The list of opposition candidates, however, is ballooning. In Russia, it is risky, not to say dangerous, to announce presidential ambitions a year before the ballot - the hopeful may perish in the dense atmosphere of the race. That is why the Kremlin will not name its own candidate. Besides, it isn't yet sure what its choice will be, and it does not want a false start.

The opposition is in a different situation. They have nothing to lose.

Most Russians are sceptical of the opposition. Nevertheless, opposition candidates still might run for the presidency, and they need a candidate. He or she certainly will not be a strong rival to the Kremlin nominee, but importantly enough they can publicise an alternative platform and show that Russia still has people with different points of view, even though they do not make up a majority.

Under these circumstances, who cares about approval ratings?

It is unlikely that the opposition nominee will drop out before registration because the Kremlin, too, will gain by the presence of a rival candidate. Too strong to be wary of any competitor, its public image will improve if there is a proper contest at the polls.

It is in the interests of both the Kremlin and the nation to go to next year's presidential polls with a wide range of options across the entire political spectrum.
Very few have doubts about who will prevail.


Editor's message:

As Valery Vyzhutovich's article confirms, Russia is a country of many voices and many views. We at Russia: Beyond The Headlines believe that these voices, each expressing different thoughts about political developments in Russia, are of great interest to the world outside. We will be using this space to present the whole spectrum of different opinions.

All rights reserved by Rossiyskaya Gazeta.