Rising Food Prices in Russia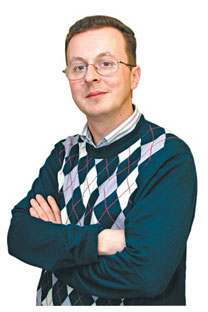 The situation at Russian grocery stores started to cause concern in September 2007, when prices for vegetable oil jumped by 13.5 percent and prices for milk soared by 9.4 percent, followed by dairy products which became 7 to 8 percent more expensive. However, only 8 percent of the people polled by VTsIOM think tank put the blame for the price hike on the authorities. Twelve percent tie the problem to monopolization of the market by "greedy" traders and intermediaries, while 7 percent blame everything on the pre-eminence of imported goods and 3 percent on the growth of oil prices. In these respondents' opinion, the influx of petrodollars into the country coupled with the absence of growth in the domestic agricultural production leads to the soaring of prices.

In fact, each one of the reasons mentioned contributed to the problem, which quickly became a political one as the country found itself on the eve of the parliamentary election on December 2, 2007. As 82 percent of VTSIOM's respondents noticed a considerable soaring of prices, the problem can become a nuisance for the ruling United Russia party.

The relatively small amount of people blaming the authorities for the problem can be explained by swift measures taken by the government, aimed at removing the three major factors contributing to the price hikes.

First, the Federal Antimonopoly Service started investigation into the activities of regional food trading companies in more than a half of Russia's 87 regions, suspecting these companies of agreeing secretly on a price hike. Second, the government lowered the import duties on milk, vegetable oil and vegetables from the previous 15 percent to just 5 percent. Prime Minister Viktor Zubkov called for opening the Russian markets to food products from the neighboring agricultural republic of Belarus. The government also raised the customs duties for exported foods and subsidized loans for the food processing companies, thus encouraging domestic food production. At the end of October, several major Russian food distributing companies agreed not to raise the prices for milk, eggs, vegetable oil and bread until January 31.

In the opinion of Russia's finance minister Alexei Kudrin, commonly seen as a staunch supporter of economic liberalism, these measures do not breach the rules of market economy.

"Freezing the prices by a government order would be a mistake," Kudrin said in an interview to the RIA Novosti news agency. "However, we have the right to soften price shocks by sending messages to food producers and food traders. The government fights not against the fluctuations of prices in principle, but against sudden shocks."
All rights reserved by Rossiyskaya Gazeta.