The future according to the President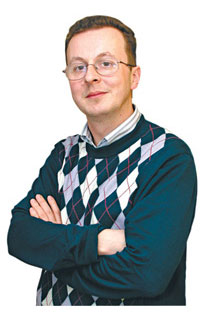 The idea of national projects on housing, agriculture, education and health care was first floated in 2004, when Vladimir Putin started his second term. These national projects became the Putin's main idea and the backbone of what has become known as "Putin's plan", a scheme which is supposed to be continued under the new President.

In housing, Putin's goal was to have 80,000,000 square metres of housing constructed annually by the year 2010. This may not appear a huge figure compared to the Soviet levels of housing construction (in 1987 what was still Soviet Russia managed to deliver 76,000,000 square metres). But it is a lot if one remembers that in 2005 Russia constructed only 43,500,00 square metres - and that was mostly housing for the rich who could buy an apartment outright. In 2006, the figure increased to 50,000,000 square metres; and, in 2007, it is due to increase to 60,000,000 square metres.

Deputy Prime Minister Dmitry Medvedev is keen to attribute this growth to a mortgage system he helped implement. By 2010, the system is expected to distribute 800bn roubles (about £17bn) worth of loans in the year 2010, making new housing affordable for 60pc of Russia's young families.

In agriculture, the idea is to give loans to small and medium-sized farms and to encourage private investment in this sphere, making Russian food producers competitive on the world market. In 2005, investments reached 160bn roubles (£3bn), and in the year 2006 this figure grew to 250bn roubles (£4.6bn). Most of the loans are provided by private banks on a return basis, itself a change from Soviet period when budget investments into agriculture were never returned. In recent months, the state encouraged banks to extend loans to food industry as the country is scrambling to resist the global trend of soaring food prices, which affected Russia in autumn 2007 and pushed inflation for the year 2007 into double digits instead of the planned 8pc.

In education, the share of Russian high schools having access to internet grew to 99pc in 2007, no small achievement for a country where some of the rural schools have only a few dozens of students and are located hundreds of miles from the nearest internet provider. Russia's Minister of Education Andrei Fursenko said that in the year 2005 the number of students in higher education topped the number of this year's high school graduates, which means that higher education has become a must for Russia's young. The aim is to increase the number of students studying in schools equipped according to modern European standards from 30pc in 2005 and 60pc now to 100pc in the period after 2012.

In health, measures were taken to link the salaries of doctors and nurses to their performance. For example, a system of birth certificates was introduced which makes maternity wards financially interested in attracting as many child-bearing clients as possible. This is a part of the package of measures aimed at reversing the negative demographic trends caused by the fall in birth rates and the increase in men's mortality during the 1990s. The package seems to have had some impact: in the period 2005-2007 the number of newborn babies increased by 5-10pc in most Russian regions.
All rights reserved by Rossiyskaya Gazeta.