What the year meant to the bloggers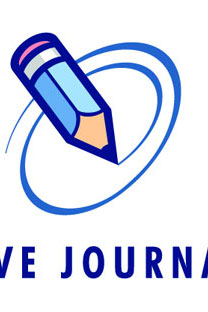 With nights drawing in and the snow falling Russian bloggers are taking time before the New Year celebrations to reflect on what the past 12 months have brought and what the next will bring. Their views on the highs and lows of 2007 cover their own outlook and that of the country as a whole.

Russia's sporting triumphs top the list of many bloggers, namely the successful bid for the 2014 Winter Olympics and the unexpected ticket to the European football championship. User okob_ezdny saw the celebrations in Sochi when the winning bid was announced in July and considers it "hugely significant both personally speaking and for the life of the country". Meanwhile, tasyaf1 was no less than stunned by the football results, claiming "we made it to the Euro 2008 finals by a miracle".

Politics continues to cross the lines between the personal with the public. Users such as san4izz and fidget_angel remember 2007 for participating in the "Dissenter" marches (demonstrations organised by political opposition who were against the way politics operate today) throughout the spring, while
yenot writes: "Speaking of the country, everything has become so stable now that it's worrisome..." Other important events listed by Russian bloggers include marking Boris Yeltsin's death in April, the controversy over the Estonian war memorial to Soviet soldiers (when Estonian authorities decided to move the common grave of the Soviet soldiers and the monument above to a place outside Tallinn city centre), United Russia's aggressive election campaign and rising inflation.

Bloggers also describe more personal aspects of their lives. User bessonov says: "For the first time in many years I was jobless in the summer and I liked that a lot." While rostovtseva said: "I had a tough quarter-life crisis at 25. I came to a lot of conclusions and am now moving to a different country to study what I really enjoy and doing what I want to do in my life." The Russian bloggers attracted to this community also seemed to be multi-talented: ia_vam_ne_zaika, for example, will remember 2007 as being "the year I wrote my first full-length movie scenario"; for talassa_in wit ws dominated by one thing only: "The year my book was published." Many remember this year for meetings with new and old friends, falling in and out of love, learning about trust and distrust. The events of 2007 were in many respects controversial; but maybe we can hope that what saintvine said has some truth: "Everyone started doing their own thing, in all senses of this word."

The Russian blogosphere has almost tripled in 12 months. These summaries have been taken from recent posts on the special community set up for this newspaper, http://community.livejournal.com/opinion_ru and compiled by Marina Pustilnik.
All rights reserved by Rossiyskaya Gazeta.