Rediscovering the light of India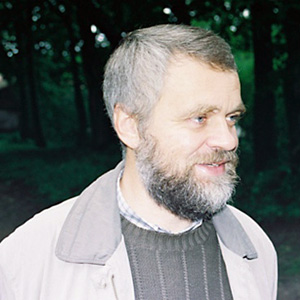 Over 1200 publishing houses arrived in New Delhi, early February, to take part in the Indian capital's annual World Book Fair. This year, there were some two dozen countries represented in the stands on Pragati Maidan (Progress Square). Nonetheless, with the festival marking the official start of a year of Russian culture in India, it was the Russian 700 sq. m pavilion which took pride of place.

There is, perhaps, nothing new in inviting Russia as a guest of honour to literary festivals. Russia became a literary power long before it became a hydrocarbon one. But the Indian dedication was special for Russians, given the unique bonds between the two countries.

It is difficult to explain in a couple of words why Russians have always been drawn to India. Poet Nikolai Gumilev once tried to define it in his Wayward Tram, mystically pronouncing: `see the train station where you can buy / a ticket to India ... India of the spirit...".

The depth of Indian influence on Russian literature is striking. One of the first Russian literary masterpieces, Afanasy Nikitin's Journey Beyond Three Seas, was devoted to India.

Our greatest literary classics - Leo Tolstoy and Anton Chekhov - frequently dreamed of India.

Tolstoy achieved great prominence in India with his teaching of "non-violent resistance to evil". Indeed, he was a leading influence in the philosophy of Mahatma Gandhi, which led to a cult of the Russian count which survives to this day.

Chekhov meanwhile visited Ceylon on his way back from Sakhalin Island, where he went to take a census of the local population.

The list continues with Russian thinkers such as Nicholas Roerich, who lived, worked and died in India. The writers of the Silver Age - from Nikolai Gumilev to Dmitry Merezhkovsky, from Nikolai Kluyev to Andrei Bely - also evoke images of India in their work. Even Soviet writers had a soft spot for India, though that had more to do with the special political friendship between India and the USSR.

The Book Fair introduced the international audience to the leading names of contemporary Russian poetry and prose, including Alexander Kabakov, Eduard Uspensky, Yury Polyakov, Alexei Varlamov, Sergei Lukyanenko Maxim Amelin, Vyacheslav Kupriyanov and Lidia Grigoryeva.

RBTH talked with one of these authors, Alexei Varlamov, winner of the most prestigious Russian literary prize "the Big Book", asking him what India means to a Russian like himself.

RBTH: Each and every year, Russia sends several writers' delegation to India. How do you account for such keen interest in Russia?

Alexei Varlamov: My impression is that Indian intellectuals are very thoughtful and sensitive. And very informal. What you see here is not polite formal smiles, like in Europe and America, but very emotional and inquisitive people who want to know Russia and Russian literature. They have their own profound and original vision of Russia, which even differs from that we have.

RBTH: How fast are the links between Russia and India - for the most part broken following the collapse of the USSR - being restored?

AV: Unfortunately, modern Russia knows next to nothing about India. So let us hope that such links will be restored. I can't tell you how much of this has already taken place. But today we see almost nothing about India on television, except perhaps old Indian films, which admittedly enjoy cult popularity in Russia.

RBTH: How do you interpret Nikolai Gumilev's line about buying "a ticket to India of the Spirit"?

AV: I think Russians associate India with a large number of myths and legends. Because our national consciousness was in many ways utopian, "India" encompassed many of our dreams. Russians have forever hoped for a heavenly kingdom; and the nation's writers gave it the name "India". As a 21st-century man, I cannot share these views. But I can identify with them since they are part of the fabric of our national tradition.
All rights reserved by Rossiyskaya Gazeta.