Public-Private Partnerships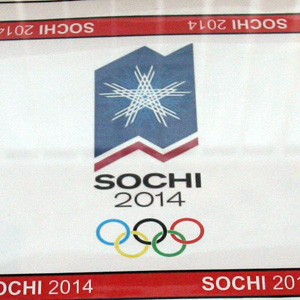 Dmitry Pumpyansky


Chairman, Council of Industrialists and Entrepreneurs, Southern Federal District; President of the Sinara Group


PPP is the only way major projects can be implemented, owing to their scale and long-term pay-off period. As a mechanism, it may provide the foundation for cooperation between the government and business, where the former lifts infrastructure restrictions and the latter implements specific projects. In our Southern Federal District, I was responsible for a successful program called "Russia's South," the first such example of PPP working in our area. Soon, it may be joined by a similar development corporation, building a road to link regional towns Mineralnye Vody, Cherkessk and Adler.


Anton
Danilov-Danilyan


Chairman of the board of directors, Rodex Group


PPP in the construction of low-rise housing has a promising future in Russia because its suburban areas are vast and underdeveloped. There are good opportunities for building accessible and comfortable houses there.

The government should be more active in several areas, however. First, it should promote a healthy lifestyle in the country, in a good house with a private plot of land. Second, it should lift the bureaucratic barriers to land ownership that make it difficult to redraw plots and get permits. Third, it should speed up work on the general plans for urban development and infrastructure networks.

On their part, the business community should invest in the building of private houses, observe the rights of co-investors, and guarantee the safety of construction and exploitation of housing. Many major companies, including the Rodex Group, have long undertaken more commitments, for instance, to provide new developments with all kinds of amenities, sports areas and utilities.


Stanislav Karabut


Director General of
Russian-Asian Investment Company


I see PPP as perhaps the most promising form of development - a means to improve the infrastructure of Russia's towns and villages, to complete visionary projects such as the Sochi Olympics, to build pipelines and roads, and to develop airports.
I think it will attract Russian investors, utilize both foreign and domestic experience, promote economic development and improve living standards in Russia.


Sergei Grigoryev


Deputy Director, Siberian Coal and Energy Company
(SUEK)


Our company considers it important to contribute to the nation's economic potential and competitiveness, aid its social and economic development and be a reliable partner of the government and society in shaping a stable and favorable social environment. And we believe that PPP is the most effective way of achieving this.

Our company is currently involved in several joint projects with local administrations, and we are cooperating with educational establishments and public organizations in implementing priority national projects. We also support educational and public health institutions.

The SUEK to the REGIONS foundation started operation last year. Its task is to draft and carry out comprehensive regional programs to render social services to the population.

We believe that our foundation will help us make a bigger contribution to the development of Russia's regions.


All rights reserved by Rossiyskaya Gazeta.