The hot 42 strategic businesses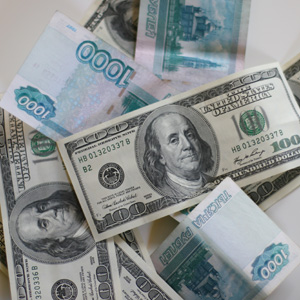 Russia has approved transparent rules for foreign operation in the key sectors of its economy, which imply considerable limitations to safeguard national interests.

The federal law on the procedure for foreign investment in businesses of strategic importance for national defence and security has been approved in parliament, signed by the President and become effective.

It identifies 42 types of "strategic" business in the nuclear and aerospace sectors, in the production and marketing of weapons, military and special equipment, in geological prospecting and exploration and mineral production in areas of federal importance.

Foreign investment in radio and TV broadcasting is limited on the territories populated by half, or more than half, of the population of any given federal region. Foreign investment is also limited in printed media with a circulation of one million or more copies.

The law is especially strict regarding transactions made by foreign countries, international organisations and the companies they control. To be able to buy a blocking stake (more than 25pc) in a strategic company, they will need a permit from the government commission on foreign investment, chaired by the Prime Minister. The decision on each deal is to be taken within six months.

Deals giving foreign investors control of more than 50pc of the voting shares in strategic companies must also be coordinated with the federal authorities.

Foreign investors also need permits to buy 5pc of voting shares in companies prospecting for and exploiting mineral reserves in areas of federal importance.

Within six months of the law coming into force, foreign investors or groups of investors must submit to the authorised agency information about owning 5pc or larger stakes in strategic companies, acquired before the law was enforced.

The new law is not retrospective. It will not apply to deals made prior to its approval or to relations regulated by other federal laws, or ratified international treaties to which Russia is a signatory.
All rights reserved by Rossiyskaya Gazeta.