Blending with the global economy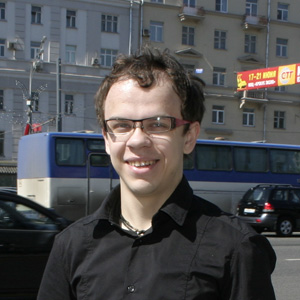 Inward and outward investment has been one of the key indicators of what many see as an economic boom. Russia has seen a sharp hike in foreign direct investment, which jumped from less than $7bn in 2003 to more than $27bn in 2007, or $396.3 per capita, which is more than twice that of Brazil and six times greater than China's for the same year.

"I've been involved in Russian investment since 2002, and the situation has dramatically improved since then," said Rainer Geiger, deputy director for financial and enterprise affairs of the Organisation for Economic Cooperation and Development. "At first, the performance was poor, but now Russia has reached the top in both inward and outward investment, which opens new opportunities for partnerships and cooperation."

The OECD is another major organisation Russia is aspiring to join. Russia has had a cooperation programme with the OECD since 1996, when it officially requested membership. It has so far produced five surveys of the Russian economy reflecting positive changes, including increased legislation efficiency, state institutions' accountability, and advancement of property rights. But there's more to be done. "There is still room for improvement," continued Geiger. "If you look at the FDI as a percentage of the GDP, Russia has not been as impressive as other countries, and there are a lot of business opportunities which haven't yet fully developed."

As full OECD membership is still a few years away, structural reforms are crucial. "The improved investment figures should not be taken as a reason to stop reforms," said Geiger. "We'd like to see information transparency and good administration of sovereign funds, as we're looking forward to future cooperation. The OECD needs Russia as a major partner."

Sovereign funds have been the government's main instrument for curbing inflation. The Stabilisation Fund, set up in 2004 to balance the federal budget and accumulate the profits from high oil prices, was split up into the National Welfare Fund of about $32bn and the Reserve Fund of more than $130bn. While it has been possible to keep inflation relatively low over recent years, the government had to face arguments that these funds would be of more use if they were spent on various domestic projects, such as improving the infrastructure and building roads. Yet, as per the finance ministry, these would only slow down growth, and have serious macroeconomic consequences.

According to the reports by the International Monetary Fund (IMF) and the World Bank, Russia might have to do more than establish the funds to keep inflation in check and balance the economy. While the IMF warned against economic overheating, the World Bank recommended balancing inflation and closing in on institutional reforms and infrastructure gaps, to sustain long-term growth. In conclusion, World Bank analysts stated their belief that the government was in the right position to tackle any possible setbacks. "President Medvedev's policy emphasis on the four Is - institutions, infrastructure, innovations and investment - outlines important priority areas for the new government that could reinvigorate the structural reform agenda and further productivity gains that form the basis for sustained economic growth."
All rights reserved by Rossiyskaya Gazeta.