Edinburgh Fringe in Moscow.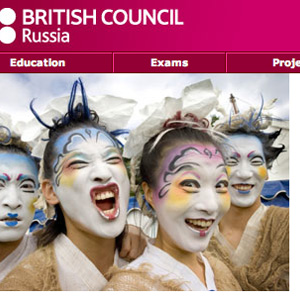 "The Fringe in Moscow" included several British shows from last year's Edinburgh Fringe, along with Russian productions that took part in the Fringe over various years and won the prestigious Fringe First award. There were also discussions of plays, meetings with Russian and British critics and play readings.

The British part of the programme included three plays and a reading of plays by Mark Ravenhill. The play Floating, from Hoipolloi Theatre and Hugh Hughes Productions, is a stand-up comedy. The actor, author and director of Floating, Sean Dale-Johns, tells the story of how the small island where he lived split away from Wales after an earthquake, drifted to Greenland and was carried back by the Gulf Stream.

Beth and Tom, the characters in Presumption, performed by Third Angel Productions, test their love for each other. Damascus from the Traverse Theatre tells the story of Paul who travels to the East for the first time and finds it not only mysterious, but also spellbinding.
All rights reserved by Rossiyskaya Gazeta.