Russian government drafts legislation to help small, medium-sized business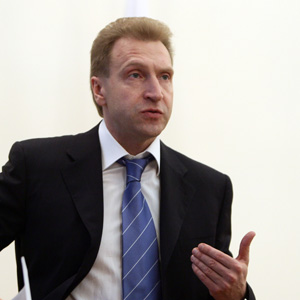 It should be adopted by the State Duma during its autumn session and from 1 January 2009 it is expected to come into force, First Deputy Prime Minister Igor Shuvalov announced after a meeting of the government commission on the development of these types of business. "The government has now prepared a package of draft laws and coordinated them, today we discussed it at a meeting of the commission and we are ready to submit them to the consideration of the prime minister and president, and after this send them to the State Duma," he said.

According to Shuvalov, this draft law first of all envisages the introduction of the procedure of notification about starting a business. "It seems to me that the procedure of notification about starting a business is a very important initiative," he stressed. He explained that at the moment in order to open a business, an entrepreneur would often need to pay additional money. "One has to pay additional money in the form of bribes. Now on the basis of a certain list, it will be possible to start a business without receiving an agreement from officials - to do this one only has to fill in a declaration about meeting applicable rules, he said.

Shuvalov pointed out a large number of disputes particularly regarding the introduction of the procedure of notification about starting a business. He explained that often a vast number of questions arise on extending this procedure to certain types of activities. "Today questions were asked about how we can allow the procedure of notification in the sphere of public catering. After explanations and arguments we came to the conclusion: yes, it is necessary to extend the procedure of notification to this type of activity," he said. In his view, this measure makes it easier for entrepreneurs to enter the market. "At the same time, this does not in any way hinder the regular checks on how the legislation is being observed."

Shuvalov said that the package of draft laws envisages the reduction of the number of checks on small and medium-sized businesses as well as the introduction of a strict procedure for conducting them. "These checks must be carried out in accordance with a special procedure and a set procedure for the scheduling of these checks will be introduced," he said. Shuvalov said that an authorization from a prosecutor is required for conducing unscheduled checks. He noted that the norms on the basis of which the prosecutor can grant this permission would need to be finalized.

Interfax news agency quoted Minister of Economic Development Elvira Nabiullina as saying that the government intends to impose a limit of 70 hours per year for checks on small businesses. She also stressed that scheduled checks by controlling bodies can be carried out not more often than once in three years. She added that "it has been suggested to tighten the procedure for unscheduled checks" so that they could be carried out on the grounds that are stipulated in a limited list, such as a threat to life and health of people. She said these checks would have to be sanctioned by the prosecutor of a constituent part of the Russian Federation and "it is not very easy to get this kind of authorization".


All rights reserved by Rossiyskaya Gazeta.