No more tax bonanza for private foreign organizations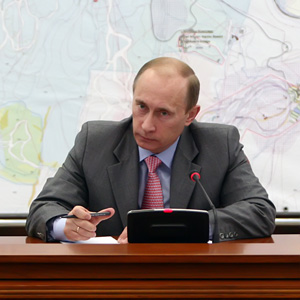 This appearance of the new list took Western foundations by surprise. "What really counts is that nobody knows how to make the list or what may entail instant expulsion from it," Yulia Chekmareva of the CAF Department of Law said.

According to experts, Western finances may continue coming to Russia even now, say, as donations. Andrei Kortunov, New Eurasia Foundation President (New Eurasia Foundation has the American Eurasia Foundation among its founders), confirmed that the money his organization was getting from the United States was "donations rather than grants".

As far as Chekmareva was concerned meanwhile, abolition of tax remissions rendered obsolete the very term "grant" as applied to foreign organizations. "The previous list included some organizations with serious programs of grants in Russia," she said. "The situation being what it is, I reckon that they are likely to suspend their activity in Russia now because few foundations will want one-fourth of their sums spent here to go directly to the state treasury," to quote Pyotr Gorbunenko, WWF Russia Executive Director.

As a matter of fact, WWF suspects existence of political motives in the decision of the Russian powers-that-be. "The Cabinet left on the list only governmental organizations and no private ones. It figures, since the Russian authorities have been trying to show that foreign states use private foundations to meddle in Russian affairs. The war on all those color revolutions is but an excuse to put an end to what meager assistance to Russian society Western donors have been offering so far," Gorbunenko said.

Addressing the National Counter-Terrorism Committee this April, Nikolai Patrushev openly accused "some non-profit organizations" operating in Russia of assistance to emissaries of terrorists.

Patrushev did not say what organizations he was talking about but Alexander Torshin of the Federation Council did so for him. According to Torshin, 59 non-governmental organizations abroad support "Chechen separatists and terrorists".

It is known meanwhile the President Dmitry Medvedev questioned expediency of having Russian non-governmental organizations financed by foreign sponsors once. In fact, Medvedev said Russian non-governmental organizations abroad were encountering numerous problems too. It may be added that the Russian state has already had several major scandals with non-governmental organizations. The Eurasia Foundation for one was involved in the "spy rock" scandal. One Igor Chestin of the WWF spoke up against construction of Olympic objects in Sochi shortly before arrival of the delegation representing the International Olympic Committee.

Putin's Press Secretary Dmitry Peskov in the meantime denied any ill-will on the part of the Russian Cabinet. "Everything will change [meaning that the list will be revised again - Kommersant] after October 1," Peskov said.


All rights reserved by Rossiyskaya Gazeta.