Can the market do better than the state?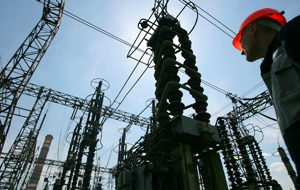 The Russian government's privatising of the electricity market has seen the new owners investing billions of dollars in energy assets, and they will seek to recoup their investment by producing and selling more electricity in a free market. So say authors of the reform.

To encourage the construction of new power plants, investors were obliged to commission specified capacities by approved deadlines, or pay fines amounting to 20pc of the asset's value.

The first stage, privatisation, went quite well. Investors channelled more than $4bn into energy assets. Price liberalisation also seems to be nearing completion. The electricity market has not yet come on stream, but government documents say wholesale electricity prices will be fully liberalised by 2011.

Is it time for some bubbly? Only for a very small group of Russians. Others should save money to pay for a increased electricity prices.

Although the government says it will regulate prices until 2014, it cannot ignore the growth of the prime cost of electricity. More than 50pc of Russia's electricity is produced at gas-fuelled power plants, and gas prices are rising rapidly. Electricity tariffs for domestic consumers are expected to grow annually by 25pc beginning in 2009.

Industrial consumers know spending will grow. But they hope prices will grow gradually, by 12.5pc in 2009 and 13.5pc in 2010, to 1 rouble, about $0.04, per 1KW by 2011, as forecast by the Economic Development Ministry. But prices have already exceeded forecast ceilings, and new plants that might slow down price growth will not be commissioned for at least three or four years.

Will this encourage consumers to save energy, or will business abandon some projects because of high outlays? Only time will tell.

The same applies to the investment programme of Unified Energy Systems, RAO UES, which anticipates annual energy consumption will grow by between 4.1pc and 5.2pc. To meet this, investors will have to commission 20GW of generating capacities every year, the monopoly says.

But energy consumption grew only 2.4pc in 2007. Unless the pace accelerates, investors' money will be wasted. Even reform advocates cannot say how it will affect the reliability of electricity supplies. Opponents say the urge to make as much profit as possible as soon as possible actually increases the risk of accidents and blackouts. Electricity reform started 10 years ago, and may continue for another 10. The Russian government should not lose sight of the goal: a more reliable system and a reduced burden on consumers.
All rights reserved by Rossiyskaya Gazeta.