Investors bet millions on the Sun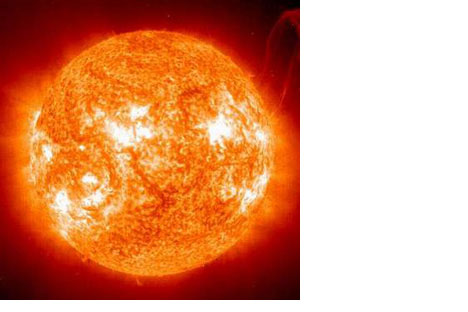 The image of Russia as a dark northern country that lives off its fossil fuels might be well-founded. But companies that rely on global demand for solar energy and Russia's scientific base have investors convinced.
The next step: convincing their own government.

Nitol Solar, a private company in the east Siberian town of Usolye-Sibirskoye, has raised $600 million in investment since opening five years ago, including $190 million from Alfa Bank on Aug. 12 and $75 million from the World Bank's International Finance Corporation in late July.

The latest investment agreements were signed after Nitol Solar produced its first batch of polysilicon, an energy-intensive raw material that is the main component of solar cells.

Nitol Solar's production of polysilicon was big news in the solar power market, which currently provides about 1 percent of global energy consumption and has been growing rapidly in the past couple of years, fueled by rising energy costs and environmental awareness. The main reason the market is not expanding more quickly is a shortage of polysilicon, which absorbs the sun's photons in order to generate an electric current.

Nitol Solar, based in a restructured Soviet chemical plant in the Irkutsk region, plans to produce 3,700 tons of polysilicon per year, or about 9 percent of last year's global supply, by the end of 2009.

These plans have attracted big players like Chinese solar power holding Suntech Power, the world's third-biggest producer of solar cells with a market capitalization of $6.3 billion. Suntech has signed a seven-year supply agreement with Nitol and has agreed to purchase $100 million worth of newly issued ordinary shares in the Russian company.

In addition to China, Nitol Solar supplies raw materials for solar cell production to several European countries, the United States, Japan, Taiwan and South Korea, with total contracts worth of $1.5 billion through 2015, said executive director Dmitry Kotenko.

The company currently has no long-term contracts with Russian solar panel manufacturers. But industry players and investors expect that to change.

Kotenko is optimistic that a government drive to promote innovative technologies will jump-start the solar power industry. "The photovoltaic industry is technologically and scientifically intensive. In this regard, Russia can take advantage of its general scientific potential while developing such innovative industry sector," he said.

Alfa Bank vice president Veniamin Gutnikov echoed Kotenko's hopes. "We expect the solar power market to develop in Russia in the next four years and anticipate an introduction of subsidies and reduced taxes for companies in the sector," he said.

Solar manufacturers in Europe and the United States enjoy similar perks already.

President Dmitry Medvedev signed a decree in early June that ordered the government to "consider supporting and stimulating renewable energy projects" from the federal budget starting in 2009.

Energy Ministry spokesman Pavel Rodionov could not immediately say Thursday whether any legislation to support alternative energy initiatives was in the works.

Only 0.7 percent of energy production in Russia comes from renewable resources, and the domestic market is expected to grow. Some parts of Siberia and regions in the south of the country get as many as 300 sunny days a year, which is comparable to the amount of sun in southern Europe, where solar panels are increasingly popular, Gutnikov said.

Russia has several solar panel manufacturers, most of which are experiencing shortages of polysilicon. Krasnodar-based Solar Wind, which produces solar modules for Spain, Germany and Greece, has the capacity to produce four times more than it is actually producing because of the raw-material shortage, said company spokesman Timofei Serov. "Demand is so high that we hardly have any storage space — clients purchase our product immediately," he said.

While solar power in Europe is increasingly replacing conventional power production in urban areas, in Russia solar cells are primarily installed in remote areas to power antennas for cellular phones and security systems, Serov said. In recent years, the share of Solar Wind's Russian clients has grown from 5 to 20 percent, he said.

Using alternative energy such as solar cells makes economic sense in regions that spend a lot of money to ship in energy, said Igor Podgorny, head of Greenpeace's energy efficiency program. Last year, the northern republic of Sakha paid 1.2 billion rubles to transport fossil fuel, according to Greenpeace data.

"It's hard for new players to come into Russia's energy sector," Podgorny said.

Equipping a dacha with solar panels is still relatively costly, while companies have shown little interest in using innovative alternative technology for industrial facilities and power plants, he said.

As a result, conventional energy production is chosen even when it may not make economic sense. When it was decided to replace the polluting diesel-powered electric station on Olkhon Island in Lake Baikal, the authorities chose a complex system of power lines and underwater cables that stretched to the island from the shore. "That project was so complex that it will only pay for itself in 70 years, which is extremely high for the energy industry," Podgorny said.

Cheaper alternatives based on solar and wind power were proposed, but they did not get approved, he said.

Worldwide, solar power is taking off. Last year, the amount of energy produced by solar cells shot up 51 percent to 3,733 megawatts, while installations of solar cells have increased fivefold in the past five years, according to the Worldwatch Institute. The solar cell industry raised $10 billion and generated $17.2 billion in global revenues in 2007, according to an industry report by Solarbuzz.

The International Energy Agency has predicted that solar power production will grow 60-fold worldwide between 2004 and 2030.

Kotenko of Nitol Solar said tax breaks and other perks could help Russia's solar power sector, but he expressed optimism that the industry breakthrough would eventually come because of market forces. "Market conditions will make solar power competitive with traditional energy because prices for traditional energy are growing while improving photovoltaic technology is lowering prices for solar," he said.

"The solar power sector is growing exponentially. It's one of the most dynamic industries worldwide," he added.

Solar Wind also has ambitious expansion plans. "The polysilicon shortage is a resolvable issue, so we plan to increase our capacity from 8 peak kilowatt per year to 150 peak kilowatt per year in 2012," Serov said. "We already have an investor, and work is under way."
All rights reserved by Rossiyskaya Gazeta.