Putting the economy into focus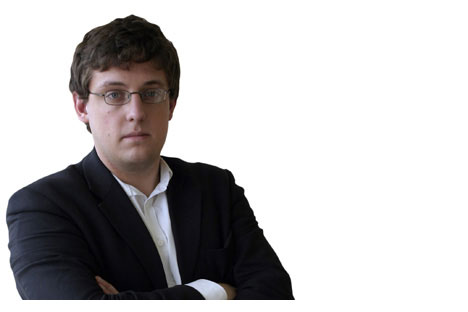 Economists have been gloating over Russia's robust economic performance for some time: gross domestic product has averaged 7pc growth for almost a decade, hitting 8.1pc in 2007.
Real disposable incomes have shown annual growth in the double digits, reaching $718/month in May 2008 (compared to approximately $60/month in 1999).

Following the August 1998 default, when the government was unable to pay its short-term bond obligations, the Central Bank's reserves of gold and foreign currency have skyrocketed, standing at $558.7bn as of June 2008.

Finally, annual capital inflow reached $82.3bn in 2008, while gross foreign direct investment reached $52bn in 2007.

This buoyant performance did not go unnoticed: by February 2005, all three leading international rating's agencies - Fitch, Moody's and Standard & Poor's - had granted Russia "investment grade" status.

Encouraged by the positive attention, Russian Finance Minister Alexei Kudrin even expressed hope at the last World Economic Forum in Davos that Russia could become a "safe haven" for investors seeking to weather the global financial crisis.

Kudrin had reasons to be so optimistic.

Russia's economic performance, even in the context of the Bric emerging markets, has indeed been impressive.

Yet a number of serious barriers - some temporary, some chronic - are preventing the country from becoming an "island of stability" in a sea of financial chaos.

The US-Russia Business Council's latest report outlines the largest barriers to Russia's continued economic growth: an acute and growing shortage of skilled labour, low worker productivity, dilapidated infrastructure, uninhibited corruption and nepotism, spiraling inflation and dependency on raw materials.

Russia placed 143 (out of 160) - between Indonesia and Togo - in Transparency International's latest Corruption Perceptions Index.

While corporate behemoths such as Coca-Cola and Shell have the resources to fight off predatory bureaucrats, small and medium-sized enterprises (SMEs) - the backbone of economic growth in most European and Asian markets - are backed into either bankruptcy or the shadow economy when 10pc of their revenues go to illegally paying off regulators.

It should come as no surprise, then, that any tourist is struck by how many people in Moscow are paid to do nothing: parking attendants who could easily be replaced by meters, hundreds of unnecessary security guards in any shopping mall, waiters who simply stand around for most of the day (to name a few).

The most alarming aspect of this situation is that solving these problems does not require anything complicated or unique on the part of the state: it must simply intervene less in the economy.

Economic wonders from Eastern Europe to Hong Kong have been achieved by freeing start-up SMEs from taxation, attracting foreign investors via reduced customs duties and abolishing unnecessary regulatory bodies.

Debates rage over what to do with Russia's windfall oil revenues - why not free new businesses (both Russian and foreign) from taxes for the first five years of their existence, and therefore provide start-up capital to a budding class of entrepreneurs that could guarantee Russia's high rates of economic growth well into this century?

President Dmitry Medvedev's call to "stop creating nightmares" for businesses is an encouraging sign.

He made rooting out corruption a pivot in his presidential campaign and, since assuming office, has repeatedly lamented over Russia's bureaucratic difficulties.

Medvedev is also a firm believer in the power of information technologies: he recently gave a now-famous order for government officials to "learn [computer skills] or leave".

Indeed, so many bureaucratic hurdles - for both entrepreneurs and ordinary people - could be overcome via the internet or other mediums of communication that inherently inhibit corruption.

For example, most Russians are stunned when they learn that US citizens can apply for a new passport via post; this is not surprising in a country where such a basic procedure often involves standing in long lines and facing rude and unhelpful government officials.

We can only hope that information technologies can pull Russia into the 21st century.

All data was taken from the Russian Economic Survey, a monthly report released by the US-Russia Business Council
All rights reserved by Rossiyskaya Gazeta.