Banned U.S. chicken suppliers named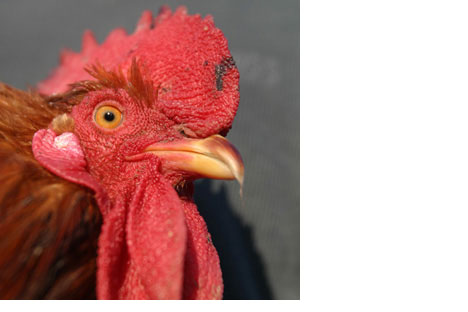 Russia, the biggest market for U.S. poultry exporters, will ban imports from 19 producers in the United States and warned on Friday that another 29 suppliers faced a possible ban on health and safety grounds.
The ban is to take effect Monday, September, 01 and includes three plants belonging to meat giant Tyson Foods, the Federal Service for Sanitary Supervision said, a day after Prime Minister Vladimir Putin first spoke of the measures.

"Joint Russian-U.S. inspections of U.S. poultry processing plants at the end of July and the beginning of August showed a number of inspected plants do not fully observe the agreed standards," the service said in a statement.

"The inspection showed that many plants have not taken steps to eliminate faults discovered by previous inspections."

The United States last year exported nearly $1 billion worth of poultry, mainly frozen chicken leg quarters, and other meat products to Russia. The ban comes as Moscow prepares separate cuts to existing meat import quotas to help domestic suppliers.

The watchdog said its inspectors had not been allowed to visit some poultry farms and had not received results of an investigation into a possible excess of arsenic in some U.S. poultry.

It said it wanted to receive these results within one month.

"A timely reception of this information ... will prevent the imposition of restrictions on poultry imports to Russia for 22 plants belonging to Tyson Foods, four plants of Peco Foods and three plants of the Equity Group," the statement said.

Agriculture Minister Alexei Gordeyev, in a separate statement, said inspectors had more than once found an excess of arsenic, as well as salmonella, E.coli and other dangerous bacteria. He said the bans on the 19 producers would not damage the Russian poultry market, as domestic output had risen.

"In the last seven years, poultry meat output has been rising annually by 15 percent," Gordeyev said. He said the country planned to raise poultry meat output by more than 300,000 tons this year from the 1.9 million tons produced in 2007.

Gordeyev said poultry, meat and pork import quotas should also be cut by hundreds of thousands of tons.

Russia regulates imports of poultry and red meat by tariff quotas, which have been fixed for 2005 to 2009. The United States has the largest share of the poultry quotas.

Plants affected include at least two owned by Tyson, two from Sanderson Farms, the fourth-largest U.S. chicken producer, and a Jennie-O Turkey plant owned by Hormel Foods.

The U.S. Agriculture Department called the objections "not consistent" with U.S. and international standards and food safety policies. It said the facilities complied with U.S. regulations.

In March 2002, Russia banned all U.S. poultry for about one month, citing safety concerns. The lifting of the ban involved top-level politicians, including President George W. Bush and then-President Putin.

Putin has said the move has nothing to do with tension over the recent fighting in Georgia.
All rights reserved by Rossiyskaya Gazeta.