Two Russian aid planes land in hurricane-stricken Cuba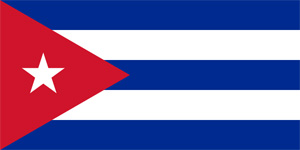 Two Russian aircraft have delivered humanitarian aid to hurricane-stricken Cuba, a Russian emergencies service spokesperson said on Thursday.
"An Il-76 cargo aircraft landed in Havana at 11:30 a.m. Moscow time [7:30 a.m. GMT]. The first plane landed an hour earlier," the spokesperson said.

President Dmitry Medvedev ordered the emergencies service to send four aircraft to Cuba to deliver tents for 5,000 people, construction materials, and food in the wake of Hurricane Gustav.

"The third and fourth planes are to be loaded today. The total weight of the humanitarian aid is 60 metric tons," the spokesperson said, adding that the planes were to leave on Friday.

On Saturday, Hurricane Gustav swept through Cuba with winds reaching 300 km p/h (186 mph) as it hit the Isla de la Juventud, to the south of the Cuban mainland.

The storm later swept through the province of Pinar del Rio on the country's western tip, damaging around 86,000 houses and leaving much of the region without power.

No hurricane-related fatalities have been reported in Cuba, although Gustav took some 90 lives in other Caribbean islands including Haiti, Jamaica, and the Dominican Republic.

Tropical Storm Hanna has also taken 61 lives in Haiti since Tuesday.
All rights reserved by Rossiyskaya Gazeta.