Accord signed in TNK-BP standoff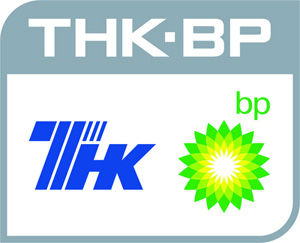 BP signed a deal with its billionaire partners in TNK-BP on Thursday, laying the groundwork for an end to a bruising dispute over control of the firm that has fanned fears among investors of doing business in Russia.
The memorandum of understanding, which both sides expect will be finalized in legal changes to TNK-BP's shareholder agreement by the end of the year, would see BP accede to many of the key demands put forward by AAR, the consortium of Russian tycoons that owns half of TNK-BP.

"There is much still to be negotiated, but this is a very important step," BP CEO Tony Hayward said in a conference call to analysts.

The preliminary agreement foresees the departure by Dec. 1 of TNK-BP CEO Robert Dudley, who fled Russia in July citing a campaign of "sustained harassment" by state agencies. BP said it would nominate a Russian-speaking executive in his stead. Hayward told the conference call that BP, which is responsible for nominating a CEO, subject to AAR's approval, had received a list of 10 potential candidates, including Russians and foreigners.

BP and AAR have been locked in an ugly public battle over the future of TNK-BP since early this year, with AAR accusing the British oil major of running the company as a Russian subsidiary. In turn, BP accused AAR of using "corporate raiding" tactics in a bid to win control, as the country's third-largest oil producer was targeted by a barrage of investigations by state labor and tax regulators.

The deal, announced Thursday as markets continued to fall on concerns over Georgia and a sliding ruble, also includes an option to hold an IPO for up to 20 percent of a TNK-BP subsidiary.

AAR CEO Stan Polovets said TNK-BP would likely set up a special vehicle to be offered in London that would include all of the firm's main assets. He estimated that the IPO could be held within one year, while Hayward said it would take at least 12 to 18 months.

BP had long held off on approving an IPO, a bone of contention in its dispute with AAR, which groups Mikhail Fridman and German Khan's Alfa Group, Viktor Vekselberg's Renova and Len Blavatnik's Access Industries.

"The outline deal announced today, provided the details can be agreed in good faith, is an acceptable compromise," Hayward said.

Shares in TNK-BP Holding, 5 percent of which are traded, rose 8 percent on the news.

Yet Chris Weafer, chief analyst at UralSib, warned that investor confidence in TNK-BP — which has had an employee charged with industrial espionage, its offices raided by the Federal Security Service, and has been subjected to a slew of bureaucratic investigations during the dispute — would not be easily revived.

"It's going to be difficult to have an IPO," he said.

"There is no guarantee the row will not resurface in the future, and minority investors don't want to get stuck between these two elephants," Weafer said, adding that any share offering would be accompanied by a hefty risk premium.

Polovets said the preliminary deal guarded against any recurrence of this year's dispute through its third main provision — the appointment of three independent directors to the firm's board, which would then have 11 members.

"We entered a period when our views about the company's strategy began to diverge, but had no mechanism to overcome the deadlock," he said.

Despite denials of links to the state in its dispute with BP, AAR included comments from First Deputy Prime Minister Igor Sechin and Kremlin economic aide Arkady Dvorkovich welcoming the deal in its press release Thursday.

"This is a positive signal for the Russian market," said Sechin, who is tasked with overseeing the energy sector and is chairman of the board at state-controlled oil major Rosneft. Dvorkovich echoed his remarks, adding, "We are confident this will serve as an important message to foreign companies investing in the Russian economy."

Yet a series of bruising events, from Prime Minister Vladimir Putin's public assault on coking coal producer Mechel to Russia's five-day war in Georgia, have eroded confidence in Russia as an investment destination. Russian markets have plunged nearly 30 percent since mid-July.

"TNK-BP was part of the mix, but not a significant factor," Weafer said. "The agreement is a net positive, but not something that will turn investors around."

The deal should serve BP better. Its stock is down 20 percent from May, deflated in part by the uncertainty surrounding TNK-BP, which comprises 25 percent of its global production.

"In the heat of the recent debate, I suspect that some may have forgotten just what a good piece of business TNK-BP has proven to be," Hayward said, opening the conference call. "While public disagreements are never comfortable, and probably best avoided, they're often more disturbing to the spectators than the participants."
All rights reserved by Rossiyskaya Gazeta.