Markets suffer in 'triple-whammy' week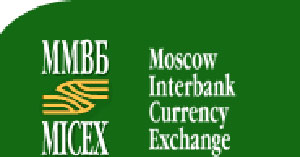 The MICEX Index on Friday fell to its lowest level since June 2006, deepening Russian markets' biggest slump since the 1998 financial crisis.
Friday's fall - by as much as 9 percent in midafternoon trading - came after the Central Bank confirmed that it had stepped in to prop up the ruble amid a strengthening dollar and falling oil prices.

Russian markets were caught in a "triple whammy" of a global financial crisis, a sharp drop in commodity prices and a flow of bad political news, said Roland Nash, head of research at Renaissance Capital.

The markets enjoyed a measure of relief later Friday, recovering on a report that the Energy Ministry planned to propose raising the oil-extraction tax threshold from $15 to $25 per barrel, a step that would help to give oil companies an annual tax cut of up to $16 billion from 2010.

Ending a week in which the more liquid, ruble-denominated MICEX fell 8.5 percent and the dollar-denominated RTS Index dropped 11 percent, the MICEX closed down 3.7 percent for the day on Friday, at 1,234.71 points, while the RTS closed down 3.8 percent, at 1,469.15 points.

The 41 percent fall in the RTS since its May 19 high - when the index came within a whisker of breaking through the 2,500 mark - represents the market's biggest collapse since the infamous sovereign debt default and ruble devaluation of August 1998.

Nash said that of the triple whammy factors, global financial woes and falling commodities prices were much more significant than recent Russia-specific events, such as the war in Georgia and the TNK-BP conflict.

"There's a real panic out there on the international market, and Russia's just reflecting that," Nash said.

"If you look across emerging markets, Brazil, Turkey, all of these markets have seen 50 percent swings in valuations over the past 10 years," Nash said. "Russia periodically reminds people it's an emerging market."

The ruble fell by 3.3 percent against the dollar in the week to Friday, reaching 25.48 - near a one-year low - as the dollar also strengthened against the euro.

The slide prompted the Central Bank to sell what first deputy chairman Alexei Ulyukayev described on Friday as a "significant" amount of foreign currency to stem the decline.

Dealers estimate that the Central Bank sold about $5 billion Thursday and Friday, Reuters reported.

Matthew Vogel, an emerging markets analyst at Barclays in London, said Friday that many investors who were sticking with the ruble would be forced out of their positions.

"Until we have the dollar establishing some stability, I would expect that the ruble would remain under some pressure against the [dollar-euro] basket," Vogel said.

Metals and mining companies were among some of the worst-hit Russian stocks, amid fears that falling commodity prices and government-led price caps in the wake of the Mechel affair could scare off investment funds.

Norilsk Nickel, where boardroom battles are expected to continue between Vladimir Potanin's Interros and Oleg Deripaska's United Company RusAl, fell 9.6 percent on the MICEX on Friday, ending the week down 20.3 percent. On the RTS, Norilsk's weekly fall was 23.2 percent.

Merrill Lynch on Thursday cut its recommendation on Norilsk to "underperform" from "neutral," citing "ongoing uncertainty about the eventual ownership structure of the company."

Commodity price worries also hit Severstal, which on Thursday reported a 69 percent jump in first-half profits. Severstal's London shares ended the week down 12.5 percent, while its shares on the MICEX fell 8.6 percent.

Among other losers was state-run VTB, the country's second-biggest bank, which continued its long-term slide, ending the week down 12.1 percent after shedding 7.9 percent Friday.

One of the week's few glimmers of hope came from the tentative deal on Thursday between BP and its billionaire partners in TNK-BP, under which BP will keep a 50 percent stake in the joint venture and replace chief executive Robert Dudley by year's end. Shares in TNK-BP, which has a 5 percent free float on the RTS, ended the week up 6 percent.

In last week's falls, Russian markets were broadly in line with the MSCI Emerging Markets Index, which dropped 8.6 percent, and Brent crude oil, which fell 8.7 percent, UralSib said in a preview of a note to investors to be released Monday.

"Falling commodities and worries over a contagion of slowing global growth are pushing investors away from any risk assets," UralSib said in the note.

Key factors determining sentiment toward emerging markets this week will be the reaction to the expected nationalization of troubled mortgage lenders Freddie Mac and Fannie Mae by the U.S. government and the fear that hedge funds will be forced to sell assets to meet a rise in redemptions, the note said.

Investor sentiment could also worsen after worse-than-expected U.S. job figures Friday heightened fears of a global recession. U.S. unemployment rose to 6.1 percent in August, its highest level in more than 4 1/2 years.

Funds investing in Russia recorded a 10th straight week of outflows from the country - a relatively modest $46 million in the week to Wednesday - according to EPRF Global, which tracks fund flows into emerging markets.

The continuing outflows, while small compared with the weekly losses of approximately $250 million when Prime Minister Vladimir Putin attacked coal and steel firm Mechel and following the outbreak of war with Georgia, means that Russia fund managers had to find about $120 million from cash or equity sales last week, UralSib said.

Eric Kraus, special adviser for global strategy at financial company Otkritie, said the falls on Russian markets had "very little to do with domestic factors," but noted that it was "very difficult to differentiate between what flowed out because of the credit crunch and what flew out because of political issues."

"Now you have a bit of political noise, which is the Russians just drawing their line in the sand, and everyone runs for the door," Kraus said. "If it was the first time I'd be pretty freaked out. But I've been [covering] Russia since 1995. Nothing surprises me anymore."
All rights reserved by Rossiyskaya Gazeta.