Russia seeks closer ties with OPEC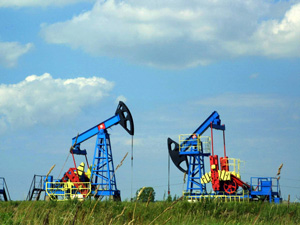 Igor Sechin, who chairs Russia's largest oil company Rosneft, is heading a Russian observer delegation at the 149th Meeting of the OPEC Conference.
"OPEC is Russia's key partner on the global oil market," Sechin told reporters in Vienna.

Russia has proposed establishing regular energy dialogue to improve global energy security and has drawn up a relevant memorandum, he said.

"We are putting forward an initiative to establish regular energy dialogue between Russia and OPEC, the main goal of which will be to contribute to providing sustainable stability on the oil market in the interests of all participants."

OPEC's 13 member states are Algeria, Angola, Venezuela, Indonesia, Iran, Iraq, Qatar, Kuwait, Libya, Nigeria, the UAE, Saudi Arabia and Ecuador. The countries account for around 67% of global proven oil reserves and 42% of global oil output.

Russia also wants "a mechanism for regular coordination, information exchange, and market analysis and forecasting" with OPEC, Sechin said.

Russia's daily oil output stands at around 10 million barrels, close to the level produced by Saudi Arabia.

Sechin also said Russia was "interested in integrating deeper into the global market through cross ownership of assets of the world's leading energy companies," which could improve oil and gas transit.

Algerian Energy Minister Chakib Khelil, who chairs today's conference, has said OPEC intends to cut real oil output by 520,000 barrels per day to 28.8 million bpd within the next 40 days.
---
All rights reserved by Rossiyskaya Gazeta.