Grandeur as a foundation for beauty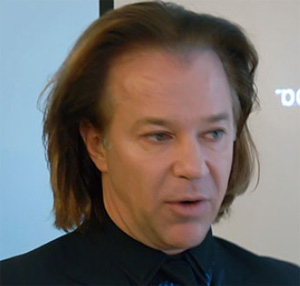 On the one hand, a foreign architect is a welcome guest in Russia who adds prestige to the structure he designs. On the other, foreign architects are bound to attract criticism because it is sometimes believed they have little sense for the traditions of domestic architecture.
One of your best known projects in Russia is the artificial Federation Island off the coast of Sochi. How is this project going?

We have completed the first stage of the design work, including territorial planning. We are currently working on the technical side of the project - how to physically create the archipelago. That is the most difficult part, and it is being conducted by Dutch specialists - people whose task it is to find the best possible method of "making" the island from an engineering point of view.

You have also worked on a master plan for the development of the city of Khanty Mansiisk (West Siberia). How will the city develop in accordance with your proposals?

During the Soviet era, most of the design work was done on undeveloped territories. That is to say, people analysed what was going on in their cities, how many automobiles and schools there were, and how many more were needed to improve the situation. In the end, they may not have created really beautiful things, but everything was functional and based on sound analysis.

In the past decade, urban development in Moscow, and across Russia, has mainly involved the construction of separate facilities. That was also the case in Khanty Mansiisk. They did not improve the city itself, its interior layout, but only expanded its boundaries or built on isolated vacant spaces.

It was not our goal to make the city bigger: we strove to make it more attractive. In the future, we would like to see the city stay within its present boundaries, but with twice as many buildings and other structures. Unless the city remains compact, it will come up against infrastructural and transportation problems.

Which of the projects that you have proposed for Khanty Mansiisk do you regard as the most interesting?

The tower, that will be designed by Sir Norman Foster. I think that this will make a significant impact on the city's business life. First, it will attract new people to the city from the region. Also there are not many good hotels in the city, while the tower will include a five-star hotel; plus there are entertainment, leisure and shopping centres. Third, the building will give the city an easily recognisable identity.

I am also working on several other interesting projects - an entertainment centre in the northern part of the city, and a downtown chess and billiard club. This will be the site of the 2010 World Chess Championship.

Do you have any difficulties working in Russia?

I certainly do, but I have difficulties working in any country. However, you need to understand that difficulties, which distinguish Russia from other countries, give the country its unique identity.

Even so, I do not think that it is a very good idea to accentuate individual features of individual countries: it is more productive to look for a way to carry out a good quality project in any country.

What would you say about the general level of architectural training in Russia?

Technologically speaking, architectural schools in Germany or in my home country may have made better progress than many of Russia's architectural schools, especially in the provinces. But students from Kazan on an internship in my firm, whose design and technical schooling can hardly be described as super, develop greatly within a space of the two to three months that they spend with us.

Construction of the majority of projects that you have designed in Russia are still underway. How are you monitoring their progress?

In other countries, we do not only supervise the construction process, but also provide construction management. When I attempted to discuss this topic with my Russian colleagues, they adamantly refused.

Dossier

Erick van Egeraat was born in 1956 in Amsterdam. He holds a cum laude degree in architecture from the Delft University of Technology School of Architecture (1984).
In 1995, Egeraat established his own firm, Erick van Egeraat Associated Architects (EEA), which opened its Moscow office in 2004.

The full text of the interview can be found at:
http://mnweekly.ru/interview/20080828/55343775.html
All rights reserved by Rossiyskaya Gazeta.