EU observers take over in Georgian security zones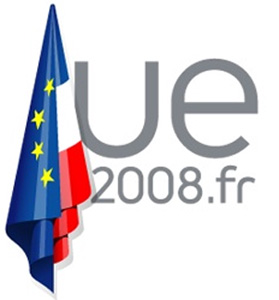 The EU is replacing the Russian peacekeepers, who are due to withdraw from the buffer zones near Abkhazia and South Ossetia by October 10. However, local residents fear once the Russians have gone, violence may break out again.
"The mission's main objectives are to contribute to stability throughout Georgia and the surrounding region. In the short term, it will aim to contribute to the stabilisation of the situation, in accordance with the six-point agreement and the subsequent implementation measures," the EU Council press release says.

After Georgia's attack against South Ossetia on August 8, Russian peacekeepers have been deployed in the so-called `buffer zones' - the Georgian territories adjoining Abkhazia and South Ossetia.

Currently there are nine peacekeeper outposts on the Georgian-South Ossetian border and three on the Georgian-Abkhazian border.

Vitaly Manushko, a spokesman for the Russian peacekeeping force in the Georgia-Ossetia conflict area, said the EU observers will work "up to the southern border of the security zone, which is an agreed position of the parties."

The decision to begin patrolling the Georgian territory by the EU observers was reached during a meeting between Marat Kulakhmetov, commander of the peacekeeping force, and EU officials on Tuesday according to Manushko.

The Russian peacekeepers' commander said that the first 100km-long line controlled by them will be removed as soon as observers arrive.

The EU observers will be a civilian mission and merely watch the situation. They will not carry arms and not to intervene if any conflict between the sides arises.

The EU observers will also keep an eye on the six Medvedev-Sarkozy principles to be implemented in the region.

The mission is to consist of 200 observers. Its headquarters will be located in Tbilisi with field offices in Gori, Bazaleti, Poti and Zugdidi.

The EU observers have a mandate to stay in the buffer zones until September 20, 2009.

However, locals fear that as soon as the Russian peacekeepers withdraw, the violence will start again and the EU monitoring mission won't be able to restrain it.
---
Watch this story on video on Russia Today TV Channel
All rights reserved by Rossiyskaya Gazeta.