Russia-West: thinking together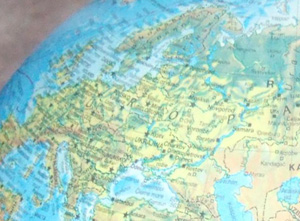 She expressed her previous stance on Ossetia: "We believe Russia's reaction in this crisis was not appropriate." The word "reaction" was indicative, however-Europeans have long understood who started the war. No less indicative were her calls to Russia and Germany to build confidence again, and have more discussions on available issues-just what Merkel and Medvedev did later at the negotiation table. In particular, they discussed Medvedev's initiative for a new European security treaty.

As President Medvedev spoke at the St. Petersburg Dialogue, he mentioned, seemingly by chance, "reflections the Federal Chancellor and I were making together". He certainly has joint reflections not only with Mrs. Merkel now that the Russian-European clash has turned into Russia's "joint reflections" with Europe and the United States slightly less than two months after Georgia attacked South Ossetia.

As for other countries, they realize full well what happened in South Ossetia in early August. Russia presently has differences over it only with the West, Russian Minister of Foreign Affairs Sergei Lavrov said to me on the last day of his sojourn at the United Nations General Assembly, where he had talked to several dozen of his colleagues from all parts of the world and properly assessed the situation.

It is hard to take stock of the present transitional situation with opinions clashing in thirty countries. Let us analyze opinions voiced in the United States, which got involved in the conflict on aggressive Georgia's side. Washington is slowly shifting position from total pressure on Moscow. Where is it shifting? Secretary of State Condoleezza Rice surely does not look the allegory of despondency but a difference is evident between her harsh and assured tone of a month ago and the way she speaks now.

As Miss Rice met with Sergei Lavrov last week, they agreed not to make the Georgian issue the cornerstone of bilateral relations. This week, she said that America intended to stay in contact with Russia and continue partnership in many fields. "We will cooperate with Russia on the Middle East, on Iran, on North Korea, on nuclear proliferation, on terrorism," she said in an interview to Bloomberg News. "The unfortunate circumstance is that the kind of deepening of the relationship for which we had all hoped, that seems to be in jeopardy. But it's still Russia's choice to make."

Now, as Daniel Fried, U.S. Assistant Secretary of State for European and Eurasian Affairs, was speaking in Tallinn, he complained that Russia was isolating itself while the United States was willing to cooperate.

Moscow is also rather harsh. "You want to cooperate only in the fields beneficial to you alone? We shall see whether we want that kind of cooperation at all," it says.

Professionals understand even now that as soon as America gets through its November elections, it will demand of Russia no longer to intimidate it with bombers flying in the Western Hemisphere, and make many other demands while Moscow will reply with a no shorter list of its own demands. In particular, it will demand from Washington to stop cultivating weak controllable regimes along the Russian borders-regimes that unnaturally hate Moscow.

Normal Russian-U.S. relations might arise from such a duel of demands in two or three years. In fact, America and Russia had no normal relations for the last 17 years. What they had instead were personal contacts between the two Presidents as a guarantee against conflicts-a guarantee that does not work on certain occasions, as we see now. America also sees it thanks to uncontrollable President Saakashvili.

America has also realized that its extreme policy might transform Europe into a new powerful center of political influences. This transformation has started now with unexpected activity of French President Nicolas Sarkozy. It would be OK if he made do with Mediterranean initiatives-but no, he is also active in Middle Eastern settlement, which is crucial to the United States. Now, he is mediating the Caucasian conflict on behalf of the European Union. In fact, he is a mediator between Russia and the United States as the latter failed, or did not want, to distance itself from the bellicose Saakashvili as soon as he opened hostilities. Fuel was added to the fire when Angela Merkel said to a public forum in Russia that it was worthwhile for Russia and Germany to discuss America's role in the world and what role Russia wanted, could and should play in the world.

Russia, on its part, honorably withstood initial U.S. pressure and assessed the conduct of Europe. Now, it is tackling a formidable diplomatic problem.

First, it is impossible always to fulminate against one's opponents and do nothing else. True, Moscow can afford to speak up unblushingly about all who turned a blind eye on genocide in Ossetia and harped on alleged Russian aggression. Yet, the final goal is not the opponent's humiliation but all-round improvement of Russian relations with the United States and Europe. Moscow should use its moral rectitude to attain that goal.

Second, Russia should not hope that the United States and Europe, separately or together, will immediately acknowledge all errors they made in Russia's respect year after year. True, they wanted a particular basis for relations with Russia, while Moscow wanted quite a different basis. Still, there is no way to settle everything in one fell swoop and with one document-which means that the right direction should be chosen to follow it to the goal step by step.
All rights reserved by Rossiyskaya Gazeta.