Eurasian economic leaders to focus on financial crisis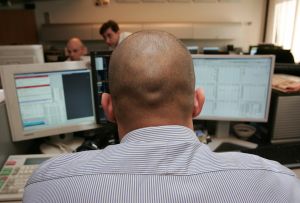 The leaders of the Eurasian Economic Community (Eurasec) will gather in the Kyrgyz capital Bishkek on October 10 to discuss joint measures to tackle the global financial crisis.
"We will try to make progress at Eurasec, the economic environment and what is happening in the world is pushing us," Russian presidential aide Sergei Prikhodko said, adding that the summit will focus on the slowdown in WTO membership talks and the global credit crunch.

Eurasec, established in 2000, is an international economic organization, consisting of Belarus, Kazakhstan, Kyrgyzstan, Russia, and Tajikistan. Armenia, Moldova, and Ukraine have observer status.

The agenda for the summit will also include setting up a Customs Union between Russia, Belarus and Kazakhstan, said Prikhodko, adding that the other Eurasec members will also have an opportunity to join the customs union.

Tair Mansurov, the Eurasec secretary general, said earlier that the customs union could be established in the first half of 2010. Russia's lower house of parliament, the State Duma, ratified documents on forming the strategic alliance on Wednesday.

The Eurasec leaders are also expected to discuss the organization's agenda for 2008-2010, including joint cooperation in the energy, transport, security, social and humanitarian sphere, as well as migration policy.
All rights reserved by Rossiyskaya Gazeta.