Technology beyond borders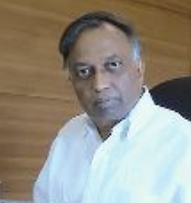 Interviews with Prof Pankaj Roy Gupta, Associate Dean-Russia Programs, VP-Industry Linkages and Projects, Dr Bharat Chaudhari, Dean-Academics & HoD-Networking & Telecommunication and Dr Urvashi Rathod, Adjunct Professor- Advanced Software & Computing Technologies of International Institute of Information Technology (I2IT)
Since the time, the country had its first supercomputer PARAM in a record three-year timeframe, how has the technological sector in India shaped up?
C-DAC delivered the first ever supercomputer of India, PARAM, within 3 years of starting operations. This was a remarkable manifestation of research prowess of India that not only proved the country's potential in technology research and development but also boosted the confidence of Indian scientists and engineers. The research and development advances being achieved in the realm of basic sciences, was now being done in the field of computer technology as well.
This led to substantial research investment initially by the government and industry and added a new promising dimension to technical education. Several research organisations, universities and private companies began investing in hard core research in Computer Science and Technology. Computer technology stalwarts in the United States and Europe could now locate a new, competent and low cost destination for sharing their research load. Several MNCs off-shored their critical research work to India and found it rewarding. Universities and allied educational institutions started educating the manpower with more research orientation. Today, several organisations, universities and institutions have commendable achievements to their credit and a huge capable workforce that is contributing to the nation's economy. For example India's software export has grown from $5 Billion in 1998 to about $50 Billion till date. Indian institutions are contributing to the most of the upcoming technologies in a way or other. This contribution is apparent through its product-line, research findings, development of tools and techniques and the educated and skilled manpower.
But, India has a greater potential than what is seen today. The growth could have been faster and more robust, had the policy makers in industry and the government worked consistently in providing funding and support to research institutions. Collaboration amongst research and user organisations helps bring in the demand and supply equilibrium, better understanding of the needs and sustainability of research work for a better future. Hence, the scenario in today's technological sector is fairly enchanting and could be improved further by initiatives that drive R&D at right pace in right corridors.

The talent crunch, especially, in the cutthroat IT sector is immense. What are the various reasons for the same?
All reasons behind the talent crunch originate from the wide chasm between the demand and supply of skilled manpower in our country. Let me share with you the following scenario: National Knowledge Commission of India has reported that only 7 per cent of Indians between the age group 18 to 24 yrs pursue studies at a university level. 40 per cent of India's population is below the age of 18. India has only around 340 universities that cater to its 1.2 billion people. Our country lacks heavily in providing right infrastructure for education. By 2010, the IT services sector alone will need 850,000 skilled manpower.
Though the size of available manpower is impressive, what mars the scene is lack of appropriate infrastructure. Moreover, quality of education is a big concern. Colleges and university departments are reported to produce 200,000 IT professionals every year; but only half of these graduates are employable (as per the national IT industry body NASSCOM). Insufficient number and poor quality of teachers in these institutions is another reason behind the un-employability of graduate engineers.
In a nutshell, the main reasons behind this talent crunch are:
1. Insufficient numbers of institutions that can provide high end IT education.
2. Inadequate infrastructure available in institutions.
3. Poor quality of education being imparted to the students in schools and colleges. This manifests into lack of adequate domain knowledge.
4. Insufficient number of quality and focused teachers in higher education.
5. Lack of flair for research in the educational institutions.
6. Government initiatives in these concern areas are urgently required.

Which are the areas where India lags behind in comparison to other countries in the IT domain?
A very candid review of the work of India IT companies show that majority of the work is still related to low-end maintenance or testing. Though there is a slight upturn visible in terms of the software development and technology research, still we lag in producing good quality software products, technologies and system level utilities. In case of software services also, Indian counterparts of the MNCs perform much better than the Indian companies in terms of revenue generated as well as bagging international orders. Very few Indian software products are visible and sustainable in the international markets.

Technologically, how do you foresee the contribution that both countries (India and Russia) have to make to each other?
As we see it, there will be lots of opportunities in coming future where both the countries can work jointly in the various technology areas, some of them being scientific computing, simulation and modeling, weather forecasting, engineering product design, aerospace, oil and gas engineering and computing, nuclear science and engineering etc.

Which are the hurdles/limitations both the countries have to overcome in order to strengthen Indo-Russian ties?
Today, there is a healthy environment between India and Russia in terms of bilateral relations. But both the governments should initiate easy and multiple bilateral trade practices in the various areas to strengthen our Indo-Russian ties.

How conducive is the India IT segment for expats from the Russian fraternity who would like to pursue their careers here?
We should explore more the possibility for getting IT professionals from Russian countries to work in India in certain high-end IT projects. Already, a few Indian IT companies have hired Russian IT professionals to work for their development facilities in the US and Europe. Earlier, language was a constraint, but now most of the Russian IT professionals are strong in English language. In Russian education system as well, it has become mandatory for all IT related academic programs in Russia to be fluent in the English language. Many Russian IT companies now work for US clients. This makes it obligatory that the IT community communicate in English thus improving the Russian IT Professional language skill.
All rights reserved by Rossiyskaya Gazeta.