Transforming 'needs' into deeds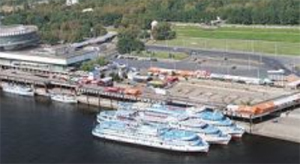 The history of relations between Volgograd Region and India started in June 1967 when a Treaty on Friendship, Solidarity, and Cultural Cooperation was signed with Chennai. It has taken over 20 years to raise a keen interest among India's business circles.
Mr. S.K.Lamba, then Ambassador of the Republic of India in Russia, visited the Volgograd Region within the framework of Days of India in February 2001. He expressed satisfaction with the mutual understanding reached with leaders of the Volgograd Region and invited the Head of Volgograd Region Administration N.K.Maksiuta to take part in the 21st Indian International Trade Fair. It was decided that the region would organise the Days of the Volgograd Region in New Delhi during this forum. Volgograd and Indian businessmen had held a number of B2B meetings as well as they had realised all the opportunities to make presentations of the industrial potential and opportunities. One of the consequences of this visit was an agreement on opening a tea packing factory in Volgograd.

The Indian side had confirmed its interest in developing ties with the region, when in June 2002 Volgograd was visited by the defence delegation. The main purpose of the visit was to establish closer ties with the Barricades PA FSOE for consolidating its position in the South Asian market.

In late January 2006, the Plenipotentiary Ambassador of the Republic of India in the Russian Federation Mr. K.Sibal arrived at Volgogra, accompanied by a group of businessmen representing different industrial sectors: banking, metallurgical and pharmaceutical industry, tea trade, air transportation and tourism. At a personal meeting with the head of Volgograd Region Administration N.K. Maksiuta, Mr. K.Sibal expressed a desire to make a presentation of the industrial and economic potential of the region in his diplomatic mission in Moscow. The event took place in April 2006, and raised huge interest with Indian businessmen.

In February 2007, one more delegation from the Volgograd Region took part at the first Russian/Indian Forum on Trade and Investments, held in New Delhi. After presentation of the Volgograd Region, about 70 Indian companies have shown interest in the products of regional enterprises.

This time, three Volgograd enterprises will become the exhibitors at the Russian National Exhibition in India: the Irrigation Equipment and Housing and Utilities Services Plant (ORTEKh), the Elevit Engineering Company LLC and the Volga Abrasive Plant.

Favourable conditions are created in the region for companies wishing to make investments in the development or creation of various production facilities. For example, funds are allocated from region's development budget, and region's state warranties and tax privileges are granted to implement projects of social importance. So, the Volgograd Region offers a mutually beneficial cooperation to partners not merely in words.
All rights reserved by Rossiyskaya Gazeta.