Russia 2020: the future's here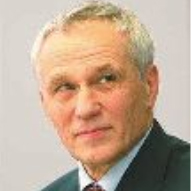 Early November, Russian President Dmitry Medvedev delivered his first address to the Federal Assembly. This document clearly defines the course of Russia's strategic economic development based on the concept of `the four I's' - Institutions, Infrastructure, Investment, and Innovation.
To this list, Dmitry Medvedev added a fifth element, Intellect, thus identifying five key prerequisites for achieving Russia's main goals of becoming one of the five leading world economies and of improving living standards for all Russian citizens.

The Volga District is one of the leading Russian regions in terms of economic development. Abundant natural resources and well-developed industries and infrastructure are the core assets that, combined with the four I's plus Intellect, we can and must leverage to come up with the formula for economic success.

Today, the Volga region is emphasising the development of high-tech machine building, innovations in the chemical, forestry, energy and agricultural sectors, and international cooperation in these and other industries. We are seeking to build a framework in which local authorities and businesses would work together to create a favourable investment and economic climate and modernise the transport infrastructure as a means to ensure mobility for the people and provide incentives for innovative behaviour. All components of this economic success formula are closely interrelated, so that none of them can be taken out without compromising the integrity of the whole system.

Stable economic growth in the Volga District is assured by the main institutions of the Russian state. It is impossible to do business efficiently and safely without a clear-cut vertical organisational structure of government and transparent federal and regional laws. The Volga District now hosts all leading state-owned corporations, from the well-established Rosatom to the relatively young Rostekhnologii.

Our federal district's highly developed infrastructure gives us an edge in establishing strong economic ties, both nationally and internationally. Of the twelve Russian cities with the population of more than one million, six are in the Volga Region. They form the strong hubs of the District's infrastructural transport network with major logistic centres.

The "North-South" and "West-East" international transport corridors cross the Volga Federal District. Modern infrastructure not only means dependable transportation and good roads but also an important condition for business development. The international trade centres in Nizhny Novgorod and Ufa are A-class business centres offering reasonable rent and affordable exhibition areas.

The District hosts a system of techno-parks and business incubators, a regional network of `business angels' and venture funds, and the Kazan Venture Fair. The economic forums in Penza and other cities are held on a regular basis. These and similar events have generated numerous innovative ventures and investment projects.

Speaking of innovations, it is important to note that the Volga Region has long been known as an industrial and technological leader in Russia even though it is not very rich in natural resources. More than 700 enterprises in the District manufacture technology-based products; the Volga Federal District accounts for one fourth of Russia's high-tech exports.

The innovative potential of the Volga Region is characterised by more that 6,000 intellectual property rights created every year and is shaped by major scientific schools in the areas of machine-building, aircraft and ship building, chemistry, petrochemistry, new materials, and nuclear technology.

The innovation-driven economy of the District is based on skilled talent - the intellectual resource without which the country's modern economic and social development would be inconceivable. More than 100 universities and colleges and 500 research and science institutions, including the institutes of the Russian Academy of Sciences, are instrumental in the creation, implementation and dissemination of high technologies.

Over the past five years, more than 300 small science-driven companies were started in the District and around US$1bn was raised for their development through the efforts of the `knowledge class'. A dozen resource centers within the Presidential Management Training Program turn out highly qualified managers for these innovative projects.

The dynamism and interconnectedness of all these tools of economic prosperity have attracted a substantial flow of domestic and foreign investments into the region's economy.

Owing to these financial resources the Volga Federal District is set to become a world leader in manufacturing a whole range of products in areas such as modern chemistry and new materials (Solvay), information technology and software (Intel, Motorola), aviation technologies (Boeing), and automobile production (GM, Renault, Magna).

As far as prospects for cooperation are concerned, we concentrate primarily on major international projects. For instance, the Year of Russia in India followed by the Year of India in Russia may be regarded as an opportunity to strengthen and extend traditional economic relations and to build the potential for long-term innovation-oriented cooperation.

The regions of the Volga Federal District are interested in establishing mutually beneficial ties in fundamental and applied sciences and in emerging scientific fields that are essential for the economies of both sides, such as bio and nanotechnologies, IT, electronics, and production of eco-friendly food.

Federal and regional authorities in the Volga Federal District support and proactively develop a hospitable business environment, given the most-favored treatment to priority cooperation programs and projects and provide high quality services, in accordance with international standards, to all participants in international economic activities.
All rights reserved by Rossiyskaya Gazeta.