Is `Orange' really the future?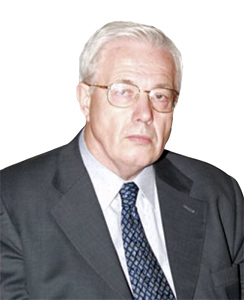 Relations between Russia and Ukraine are anything but normal. In fact, the situation is ludicrous. It is vital that trust and neighbourly relations are restored.
reminiscentIn their speeches at Maidan Nezalezhnosti (Independence Square) in Kiev, Orange leaders insisted Ukraine should join the EU, that criminals be sent to jail, that the East unite with the West. But none of them called for doing grave harm to relations between our two countries, and of course, no one granted them any authority to do so. What we witnessed afterwards is a clear case of chicanery. And yet they continue to invoke Maidan. Ruined relations with Russia is something the Orange government should be ashamed rather than proud of. Look at trade between these countries: it is worth almost $30bn. Given this, a leader should be thinking of how to increase that trade further so that people in both countries benefit. Instead, our Government keeps raising specious issues.

Take the so-called problem of Russia's Black Sea Fleet. There is an agreement on its presence in the Crimea, with a clause clearly stipulating that any disputes must be resolved on the basis of international law. But when such issues are "leased out" to various "student brotherhoods" and any problem is blown out of proportion, it amounts to a policy of deliberately worsening relations with Russia.

Consider the wording of statements, reminiscent of war reports, issued by our Ministry of Foreign Affairs. Almost every day the Ministry does something to hassle Russia.

Another problem is the so-called "black lists" [persons not allowed to enter the countries - editor]. This is a disgrace for both Ukraine and Russia, driving a wedge between our peoples.

I don't think the attitudes of Russian or Ukrainian fringe politicians have anything to do with the real hopes of our two peoples. Kiev is offended when foreign politicians make strident statements during their visits to Ukraine. But recall the Maidan rallies, when many visitors came to tell us what to do, and we didn't consider it interference in our internal affairs. Moreover, today legislative bodies in foreign countries pass resolutions urging Ukraine to go this way or that, and this is not regarded as interference either. It would be best to treat such issues in a European way.

It is quite normal to have differing views and even disagreements. The important thing is how we resolve them. Europeans do not always agree with Russia, but instead of confrontation they seek a compromise. Ukraine should do the same.

One can only guess whether relations with Russia can improve under the present Ukrainian Government. As people grow older they mature. Let us hope that our Government one day matures. This would make it possible to resolve many issues, including the gas issue. They should be discussed between business entities rather than in the front pages of newspapers. True, there are world prices for gas, but some countries may enjoy preferential treatment. If we want to lose it, then let us keep saying that Russia is a bad neighbour. Eventually Europe will say to us: "Guys, be reasonable. They are not that bad."

Originally published in Izvestia
All rights reserved by Rossiyskaya Gazeta.