A masterpiece 20 years in translation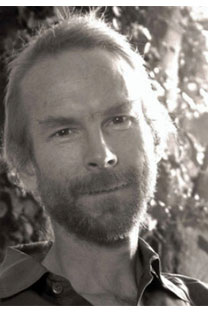 Stunning new translations of Alexander Pushkin's Eugene Onegin and Andrei Platonov's Foundation Pit bring English readers closer than ever before to the two greatest masters of the Russian language. Eugene Onegin comes out this year. Foundation Pit will come out early in 2009.
Alexander Pushkin, Eugene Onegin

A New Translation by Stanley Mitchell (Penguin Classics)

Russians take it for granted that Pushkin is their greatest writer. He is, however, far harder to translate than Tolstoy, Chekhov or Dostoevsky. His work is endowed with a charm, wit and fluency long thought impossible to reproduce. Nevertheless, we now have a translation of his masterpiece, Eugene Onegin, which sings and dances as gracefully as the original.

The plot of this novel in verse is simple enough. A fashionable man about town, Eugene Onegin, retires to the country in the early 1820s. There he befriends a young neighbour, Vladimir Lensky, a poet who is in love with a local girl, Olga Larina. Olga's elder sister, Tatiana, falls in love with Onegin; she confesses her love in a long letter. Onegin tells her that he is too disillusioned with life to be capable of love. During a party, Onegin flirts with Olga. Lensky challenges him to a duel; Onegin kills him. Onegin goes on a long journey. Three years later Onegin meets Tatiana again; she is now an important society hostess, the wife of a general. Onegin writes her a love letter - a mirror image of hers to him. She says she still loves him, but that she will remain faithful to her husband.

It is hard to describe Eugene Onegin except through paradoxes. The sparkling levity proves able to incorporate tragedy, and the simple plot has room for the wildest digressions. For all the artifice, there is a density of realistic detail that has led critics to see Onegin as the beginning of Russian realism. And for all the realism, there is a delight in sound and rhythm, a high-spirited playfulness. Pushkin is often at his most literary when describing everyday life - and at his most realistic when showing how his characters model themselves, with disastrous results, on the heroes and heroines of fashionable books they have read.

Pushkin took eight years to write Onegin. Stanley Mitchell has taken more than 20 years to translate it.

A writer like no other

After a lifetime of persecution Andrei Platonov (1899-1951) has emerged as one of the greatest writers of the last century, an artist of profound genius, integrity and clarity of vision. Joseph Brodsky viewed him as the equal of Joyce, Kafka and Proust.

I first read Platonov in the early 1970s as an exchange student in the city of Voronezh, Platonov's birthplace. I at once registered Platonov's uniqueness. On my return to England, I was soon making my first attempt at translating his banned novel Foundation Pit. Now, 35 years on, after translating a dozen of his stories and two other novels, I am translating Foundation Pit a second time, for NYRB Classics.

The son of a railway worker, Platonov was born in a settlement on the outskirts of Voronezh. It seems significant that he was born so close to important boundaries: in his work he elides every conceivable boundary - between animal and human, souls and machines, between life and death. He was an atheist, yet his work is imbued with deep religious feeling. He was a passionate supporter of the 1917 Revolution, yet no one wrote more searingly of its catastrophic consequences.

Platonov has been called a satirist; he himself once wrote that "satire must possess teeth and claws, its plough must dig deep into the soil so that the bread of our life can then grow". Yet his satire is always intermingled with tenderness. He has also been called a surrealist; yet the more I learn of Soviet history, the more realistic his surrealism appears.

I revere Platonov for many qualities. In his capacity for empathy he is the equal of Keats and DH Lawrence. In his ability to create unforgettable black humour he is the equal of Samuel Beckett. In his ability to write about enormous tragedy without losing hope he is the equal of his friend Vasily Grossman. His description of a Central Asian plane tree now seems like a description of his own self: "She sat on one of the plane tree's roots... and noticed that stones were growing high on the trunk. During its spring floods the river must have flung mountain stones at the very heart of the plane, but the tree had consumed these vast stones into its body, encircled them with patient bark, made them something it could live with, endured them into its own self, and gone on growing further, meekly lifting up as it grew taller what should have destroyed it."

Robert Chandler is a translator, poet and critic. His translations include Andrey Platonov's Soul and Other Stories (NYRB Classics), Vasily Grossman's Life and Fate (Vintage & NYRB Classics), and Pushkin's The Captain's Daughter (Hesperus). He edited Russian Short Stories from Pushkin to Buida (Penguin Classics). Hesperus is bringing out his Brief Life of Pushkin this November.
All rights reserved by Rossiyskaya Gazeta.