Worst EU lobbying award 2008 nominees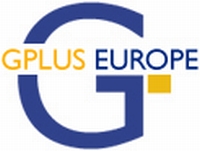 The Worst EU Lobbying Award for the lobbyist, company or lobby group that in 2008 has employed the most deceptive, misleading, or controversial lobbying tactics in their attempts to influence EU decision-making.
Nominee:

GPlus and Aspect Consulting (13% of votes)

The Brussels-based PR and lobbying agencies Gplus and Aspect Consulting, which represent Russia and Georgia respectively, were nominated for attempting to distort the public's perception of the recent conflict between Russia and Georgia by putting out misleading and deceptive information about the situation on the ground.

When war broke out between Russia and Georgia in August 2008, few of those watching events unfold on TV screens and in the press would have realised the part played by PR agencies in what became a war of propaganda. GPlus consulting has acted for the Russian Government since April 2006 and Georgia hired Aspect Consulting in 2007 to "reach out to Western audiences".

Aspect Consulting's media strategy was designed to depict Georgia as a victim of Russian aggression, issuing a stream of press releases.

From the start, Patrick Worms, Aspect Consulting's founder, managed Georgia's press relations from Tbilisi.

James Hunt, from Aspect, said the strategy was built on exploiting the news media's need for a human angle, including images for television: "We put human beings in front of the camera. We recognised the need for emotionalism in emotional times rather than the way that the Russians did which was to keep, if you like a very robotic, very old fashioned media approach."

The media work went beyond supplying information - they also twisted events. Worms was for example using maps to show foreign journalists that Georgian artillery was aiming exclusively at military targets, whereas there is strong evidence there was indiscriminate shelling of inhabited areas. Worms worked very closely with the deputy foreign minister of Georgia also after the conflict in an effort to support the Georgian version of events to the European media.

The Russian approach was more blunt. The Russian ambassador to NATO denied conducting military operations outside of the conflict zone, even as troops were preparing to advance into Georgian territory. Civilian casualty number from the South Ossetian capital were not supported by any evidence. GPlus partner Tim Price responded to accusations of propaganda in a statement, saying: "We largely provide logistical support to assist [Russian] spokespeople with handling the European media. This includes facilitating communication between journalists and Russian officials, and providing monitoring and general advice on things such as the Western news cycle."

As a result, the public received a distorted view of events on the ground. It is a worrying example of how news and information is sold to the media, the European public, and EU decision makers - creating a partial and biased version of the truth.
All rights reserved by Rossiyskaya Gazeta.