Russia wants its brains back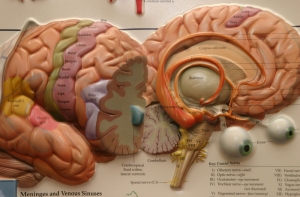 The government would like to entice the thousands of Russian scientists who have left for better-paying jobs abroad to return to Russia for good. But in a pinch, it appears that officials will settle for a few months a year.
The Education and Science Ministry has opened a tender for 100 scientists working abroad to come to Russia, offering them a chance to lead scientific teams and conduct scientific seminars. Those willing to take part are required to stay in Russia for only two months every year.

The tender comes as top officials express concern over the brain drain that depleted much of the country's intellectual resources after the fall of the Soviet Union, when Russian science suffered a precipitous decline in financial support, prompting tens of thousands of scientists to seek opportunities elsewhere and others to leave science for more profitable fields.

In his first address to the nation on Nov. 5, President Dmitry Medvedev called for Russian scientists to come back home, echoing previous calls from his predecessor, Prime Minister Vladimir Putin.

"We need to organize a large-scale and systematic search for talent both in Russia and abroad, to carry out ... some headhunting," Medvedev said. "This will increase the number of talented young people in basic and applied sciences."

But while salaries for scientists have increased in recent years, the government still faces an uphill battle. Many scientists based abroad say they would think twice about coming back even if the salaries in Russia were to rise to levels found in other countries.

Monthly salaries from the state for Russian scientists run from $1,000 to $1,500 - a figure that is 10 times higher than six years ago. Furthermore, scientists have the possibility of receiving Russian or foreign grants to finance research, meaning that at the end of the month they could take home up to $3,000.

"The salary is not a problem anymore like it was years ago," said Alexander Karasik, a professor at the Moscow Engineering Institute and a laser researcher at the General Physics Institute in Moscow.

But according to research carried out by Ivan Sterligov, an expert with the Open Economy Foundation, better wages are not attracting Russian scientists home. Scientists who have worked in the West find it difficult to adapt to Russian reality and face Russian bureaucracy and politics, Sterligov said.

"Some professors, after working in Canada, came back to St. Petersburg and saw how authorities cracked down on the Dissenters' Marches," said Sterligov, referring to public protests led by liberal opposition movements. "Scientists pay attention to these things as well. Science needs freedom. It is something liberal."

Alexander Nevsky, a senior researcher who heads a lab at the Institute for Experimental Physics at the University of Düsseldorf, in Germany, left Akademgorodok, a scientific town 40 kilometers from Novosibirsk, for better opportunities in the 1990s. Nevsky said he would come back home only if he could get the same treatment that he currently gets in Germany.

While the economic situation of his colleagues in Akademgorodok has drastically improved in the past few years, Nevsky said there still remain numerous problems in Russia, above all a lack of transparency.

"Sometimes money is spent to buy new equipment, but people don't use it because they didn't need such equipment," Nevsky said. "Equipment is bought through such complicated channels that no one understands where the money came from."

Scientists say the Russian Fund for Fundamental Research gives the grants but that the money is enough only to pay salaries, not to buy equipment.

"The grants we get are enough to buy computers but not modern equipment," Karasik said, adding that scientists often struggle to conduct research on Soviet-era equipment. "We try to compete with foreigners only with our enthusiasm, but there are few teams able to compete internationally."

Valentin Gordeli, a biophysics professor at the Jean-Pierre Ebel Institute of Structural Biology in Grenoble, France, echoed that bureaucracy and constant lack of funds hamper work done in Russia.

"An experimenter needs equipment and substances, and he needs them quickly, otherwise it is impossible to compete," Gordeli said. "When compared to working in the West, there are very few Russian scientists who want to come back and work under such circumstances."

Transparency is also an issue, with grants often given to groups who have connections rather than to those that deserve funding, Gordeli said.

"Financing should be a transparent process, and people should get grants in open competitions," he said.

The Soviet scientific establishment was one of the largest in the world, boasting more than 1 million scientists, or roughly one-third more than in the United States at the time. But its superiority was not only in numbers: Soviet scientists were considered among the best in the world.

After the fall of the Soviet Union, Russia inherited immense Soviet scientific resources. During the economic and social turmoil of the 1990s, however, science was downgraded from its status as a state priority. Consequently, the Russian research establishment - like many other sectors of Russian society - was hit hard by the economic crisis that followed the Soviet collapse.

Problems in the field are evident in the number of scientists actually working in Russia. There are an estimated 30,000 to 40,000 Russian scientists now working abroad, as compared to 30,000 actively working in the country today, according to research carried out by Sterligov of the Open Economy Foundation.

The field also suffers from "internal brain drain," said Alexander Allakhverdyan, head of the History of Science Organization Center at the Russian Academy of Sciences. According to his research, a total of 160,000 scientific workers left the field for primarily business-related jobs in 1993 alone. The yearly average has since declined, but it is still a common trend, Allakhverdyan said.

Experts and scientists agree that Russia is still struggling to recover from the crisis of the 1990s, as young people prefer to work in more profitable fields. Today, the average age of Russia's scientists is 55, whereas in the West it is 40.

Only 9 percent of young people in Russia consider the profession attractive, while only 3 percent of those who receive an undergraduate degree plan to work in the sciences, according to the Education and Science Ministry.

Seventy percent of students at Novosibirsk State University plan to leave the country soon after they get their degree, according to research conducted by the Novosibirsk branch of the Russian Academy of Sciences.
Young Russian scientists prefer to get their doctorates in Europe or the United States, as it gives them the chance not only to learn a foreign language but also to improve their future employment prospects, Sterligov said.

"Young people don't study science," said Nevsky, the senior researcher at the University of Düsseldorf. "They prefer business and economics. For two years running, there are fewer students than required at Novosibirsk State University because there are no prospects."
All rights reserved by Rossiyskaya Gazeta.