Russian-U.S. tensions increase in Arctic stand-off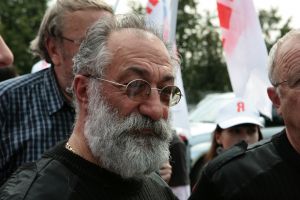 On Monday, the White House released a long-awaited document broadly laying out U.S. policy toward the Arctic. The presidential directive was issued with just over a week to go for the Bush administration.
The new policy calls for Senate ratification of the U.N. Convention on the Law of the Sea, the legal framework for activities in much of the Arctic, because the United States is not yet a party.

The Russian Security Council has also drafted a new strategy for developing the Arctic. The strategy implies that Russia will not cede the Arctic to anyone, famous Arctic explorer and presidential envoy for international cooperation in the Arctic and the Antarctic Arthur Chilingarov told the paper.

The United States Geological Survey (USGS) said the Arctic Ocean accounted for an estimated 20% of the world's oil and gas deposits.

A Foreign Ministry source said a demand to ratify the UN Convention on the Law of the Sea was the most important aspect of the White House directive. The United States is the only Arctic nation that has failed to ratify the convention. This also hindered the incipient international division of the Arctic.

On Tuesday, Chilingarov said Russia would continue to expand its presence in the Arctic, and that it could submit the required documents substantiating its claims to the North Pole to the United Nations Commission on the Limits of the Continental Shelf (CLCS) in a year's time.

Previously, Chilingarov said Russia could withdraw from the UN Convention on the Law of the Sea if the UN did not recognize its claims to the North Pole.

"The 'Arctic front' will become an objective reality in the next few years because the stakes are too high," Andrei Fyodorov, political-programs director at the Defense and Foreign Policy Council, told the paper.

He said Russia currently had better positions than other nations, but that this situation would not last long.
All rights reserved by Rossiyskaya Gazeta.