Billionaire snaps up London newspaper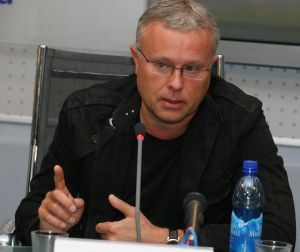 It's widely reported that the former KGB agent paid the 'nominal sum' of one pound for a 75.1 per cent stake in the famous daily.
The remaining 24.9 per cent will be retained by the Daily Mail & General Trust PLC.

The new owner is not expected to move the Standard from its current head quarters in London.

Lebedev's son, Evgeny, set up a UK holding company in December called Evening Press Ltd. This firm is likely to run the paper for the new owner.

Lebedev has announced plans to invite luminaries such as former Soviet leader Mikhail Gorbachev, Lebedev's personal friend, and ex UK prime minister Tony Blair to the editorial board.

It is understood that Andrew Mullins, the Evening Standard managing director and former general manager at Times Media, will become chief executive. Simon Davies, the former Mail on Sunday ad director who was moved to the same role at the Evening Standard, will fill the post of managing director.

Watch this story on video:


Originally published at rt.com
All rights reserved by Rossiyskaya Gazeta.