Government revises'09 growth figures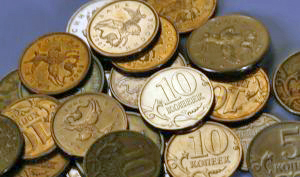 The ministry's latest forecast, yet to be approved by the government, is based on an average oil price of $41 per barrel for the year, Deputy Economic Development Minister Andrei Klepach said by telephone.
Prime Minister Vladimir Putin this week ordered the Finance Ministry to recalculate the 2009 budget taking into account the lower oil price. The new budget is likely to have a deficit, which Russia plans to cover with money from its oil funds.

Klepach got into trouble with Putin last month for saying the economy would go into its first recession in a decade. Putin said economic growth was set to continue into 2009, and Klepach later retracted his statement.

The ministry's previous forecast, based on a $50 oil price, was for economic growth of 2.4 percent as well as a $24 billion trade surplus because of rapidly shrinking imports.

Exports will fall by 43 percent this year and imports will drop 16 percent, Interfax reported Thursday, citing an unidentified official.

"Those sound like our figures," Klepach said.

The Cabinet will review the new calculations Monday.

The global financial crisis has pushed Russia to the brink of a recession and is sending the budget into its first deficit in 10 years. The price of Urals crude has slipped 70 percent from a July record of $142.50 per barrel, forcing the Central Bank to spend 34 percent of its international reserves since August to control the ruble's 29 percent decline against the dollar in that period.

The Russian economy last slid into recession in the first three months of 1998 after two quarters of growth. Then-President Boris Yeltsin's government defaulted on $40 billion of debt and devalued the ruble by 70 percent, freezing the banking sector and wiping out Russians' savings.

Before the second half of 1997, the economy had contracted every quarter since 1995, the first year for which official data are available.

The economy may have grown 6 percent last year, Putin said last month.

But even the downward revision appeared optimistic compared with some analysts' forecasts for 2009.

Copenhagen-based Danske Bank said Thursday that the Russian economy might contract by 3 percent this year, lowering its forecast from a previous prediction of a 1 percent contraction.

It will probably see zero growth in 2010, Danske analyst Lars Rasmussen wrote in a research note.

(Reuters, Bloomberg)
All rights reserved by Rossiyskaya Gazeta.