SCO: spring plans for Afghanistan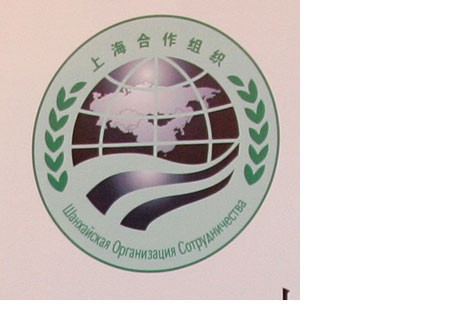 Scheduled for March, it was mentioned vaguely at a news conference summarising President Dmitry Medvedev's visit to Uzbekistan in January. It is now clear that the future conference is being taken seriously. It will be not an expert meeting, but a major diplomatic event representing SCO member and observer countries, Afghanistan, and relevant international organisations.
The U.S.-inspired anti-terrorist campaign opened in Afghanistan seven years ago. The International Security Assistance Force emerged at about the same time under NATO general command. Neither has hit its main targets-terrorism, drug trafficking, and transnational crime stirred up by domestic instability.

Russia, Central Asian countries, Iran, Pakistan, China, and India, who gave the peacemaking and anti-terrorist missions enthusiastic support in 2001, are Afghanistan's neighbours and SCO members or observers, with the exception of Turkmenistan. The SCO, a nascent organization at that time, had vast potential. If the United States and NATO had been wise enough to use it, Afghan affairs would not look so bleak today.

The world knows, however, how painfully the U.S. Administration at the time responded to attempts by Moscow and others to involve the SCO and especially the Collective Security Treaty Organization in Afghan problems-painfully enough to create another problem - American and NATO presence in Central Asia - and provoke international prejudice against it. Its necessity is cast into doubt at every Afghanistan-related meeting.

Many experts regard Greater Central Asia as the idea underlying American presence in Afghanistan. The brainchild of political scientist Frederick Starr, the doctrine was published in March 2005. In a nutshell, it calls all neighbouring countries to take part in the economic rehabilitation of Afghanistan. However, Russia and China are supposed to play passive marginal roles in the cause. The conspicuous obscurity imposed on them makes one suspect whether the project aims not so much to help Afghanistan as to wall off Central Asia from Russia and China.

It is clear that Afghanistan poses a global problem, and Russia is closer to it geographically than the United States. It is also obvious that Russia and other regional countries stand to gain from the invigoration of U.S. military operations in Afghanistan. This may drastically change Russian policy in the region, albeit only in theory for the time being.

Russia's Central Asian policy, started at the beginning of this century, has never been aimed at ousting the United States from the region but has been based on partnership with it. One reason is that Uzbekistan, Tajikistan Kazakhstan, and Kyrgyzstan will never tolerate any single country, be it Russia, America, or China to dominate the region. There are advantages in having everyone there. In particular, this strategy underlies the philosophy of the SCO.

Needless to say, Russia and the Central Asian countries will remember the deeds of the old U.S. administration rather than believe the words of the new one.
All rights reserved by Rossiyskaya Gazeta.