The Urals remember Sir Roderick Murchison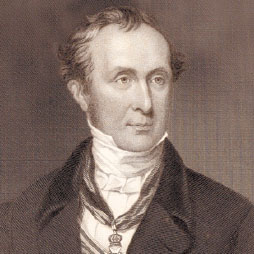 A memorial to Sir Roderick Impey Murchison, the Scottish geologist who established the Permian archaeological period of the Mesozoic Era, has been unveiled on the bank of the Chusovaya River in the Ural Mountains.
The memorial was installed through the efforts of the Ural-Scottish Society, an organisation set up in Yekaterinburg in January. The "Ural Scots" describe their mission as fostering cultural and spiritual bonds between the two peoples, creating a common information environment, and sharing knowledge, ideas and expertise between Russia and Scotland. Murchison was an academic icon in the 19th century. He was instrumental in the development of geology. During one of his campaigns, Sir Roderick travelled the length of the Chusovaya River and made a lasting impression on the local people.
The memorial consists of a stone and a cast-iron plaque featuring a tooth whorl of the Helicoprion (a shark from the Permian period).
"There seems to be a close affinity between the people of Scotland and the Urals, though it is seldom acknowledged," says Alexander Zyrianov, honorary chairman of the Ural-Scottish Society and author of Great Britain: A View from Russia.
"We have a lot in common -nature, climate and mountains - and all of these have a very strong impact on people. We are highlanders, and that speaks volumes."
Zyrianov and his fellow enthusiasts have ambitious plans. They have already held a poetry evening in memory of the Scottish poet Robert Burns. They also arranged a screening of Who Am I?, a documentary by a UK-based Russian journalist, at the Cinema House in Yekaterinburg. They plan to replicate a real Scottish village in the Urals and a Russian village in Scotland.
All rights reserved by Rossiyskaya Gazeta.