ONGC's first steps in Russia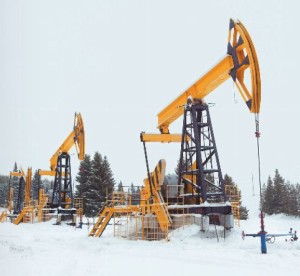 After several futile attempts to broaden its presence in Russia, the Indian state-owned company ONGC (Oil and Natural Gas Corporation, Ltd.) has at last succeeded in adding a new Russian asset to its portfolio.
On 9 March, ONGC won its takeover battle with Imperial Energy, a relatively small company based in the Tomsk Region, with the acquisition of the company's controlling stake. Imperial Energy was subsequently delisted from the London Stock Exchange. With this move, ONGC hopes to meet its country's growing energy demands by ramping up oil production in Russia.

Now, ONGC plans to grow its hydrocarbon reserves in Russia through licence auctions. As a foreign investor, the company stands little chance of winning anything really important, but this activity will allow ONGC to learn the ropes of the Russian energy market.

Worthwhile experience

Prior to the Imperial Energy deal, ONGC held only a 20 pc interest in the Sakhalin-1 project (Exxon Neftegas), and had long strived to beef up its Russian energy portfolio. The company was rumoured to be planning a bid for a stake in the Sakhalin-3 project, and had already examined various possibilities, in co-operation with Rosneft, of developing Russia's energy deposits.

Imperial Energy will be ONGC's first independent project in Russia and, apparently, this experience comes at a price.

ONGC drew public attention to its Imperial Energy acquisition by paying $2.1 bn, twice Imperial Energy's then-current market price, in the midst of the ongoing financial crisis. In fact, ONGC had approached Imperial Energy in August 2008, before the global downturn, but had not launched the official takeover bid until December 2008, when NYSE oil stocks were already down by 55 pc . Even though the market expected ONGC to finally give up the deal or offer a lower price, it had to stick to its initial commitment, being bound by the approval of a UK regulator.

The company's value

Over four years of operation in the Tomsk Region, Imperial Energy has become an attractive takeover candidate, with quite a few discoveries on its exploration record and the necessary infrastructure completed in 2008. After Gazprombank's failed attempt to purchase a 25 pc stake, the company drew the attention of other strategic investors and was approached by Sinopec (China Petroleum & Chemical Corporation), Rosneft and Sibir Energy (a Russian oil company).

After the asset evaluation, however, Rosneft chose to drop its takeover plans, as the recoverable amounts of hydrocarbons were too modest (15 mn barrels of C1 + C2 oil equivalent under the Russian reserves classification) and too scattered throughout the company's acreage to be commercially viable.

A manager from another oil company, which also considered Imperial Energy for acquisition, said his company decided against the bid due to operational challenges. "Imperial's fields are far from each other, and many cannot be produced without hydraulic fracturing," he stated in an interview with the Petroleum Information Agency.

He added that Imperial Energy failed to meet its 2008 production target of 25 thousand barrels per day. At the time of the takeover, the company produced only 6 thousand barrels per day.

The company's outlook

ONGC needs to step up its international oil production to meet India's growing energy demands and make up for falling output.

However, the Tomsk Region has no new oil-rich areas that could justify the risks of potential investors. While the Tomsk government did not grant a single subsurface licence in 2008, there are as many as 22 auctions scheduled for 2009. Curiously, this is the year when oil production in Tomsk is expected to decline.

ONGC might be interested in purchasing soon-for-sale areas on the right bank of the Ob River. According to forecasts, though, their resource potential might prove rather low.

Many market players think ONGC might opt for buying stakes in some other small Russian oil companies, like ZAO Dulisma (the Irkutsk Region) or Taas Yuryakh Neftegazdobycha (Yakutia), both recently handed over to Sberbank by Urals Energy for debt cancellation. The problem is that their licence blocks are listed as Russia's strategic resources, and ONGC will need approval of a government commission to access them.

Still, the Indian operator appears undaunted by the many challenges faced in Russia. During its January visit to the Tomsk region, the ONGC delegation endured temperatures as low as -38C without complaint, and confirmed its plans to increase oil production and build its reserve base in the region. It remains to be seen if ONGC's efforts will eventually win the trust of its Russian partners and a share in bigger Russian projects.
All rights reserved by Rossiyskaya Gazeta.