Up, down or static... what next for the job market?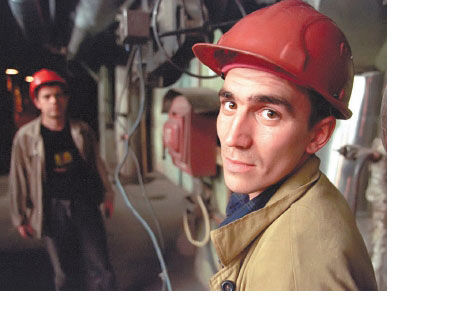 The official picture of the economic crisis is somewhat at odds with reality. In turbulent times, most governments try to encourage people by painting a brighter picture. But the truth is that Russia has seen nothing like this, not even during Soviet times.
Russian economic agencies forecast the number of unemployed in Russia will not exceed 2.8m by the end of 2009. Although this figure does not look too scary, it is made up of only those officially registered at the labour exchange. Independent experts, however, believe the number of jobless may reach as many as 9m, or 12pc of the total workforce, by December 2009.

Hardest hit are industries either heavily dependent on commodity exports (down in price) or bank loans (now dried up); the metallurgy, woodwork and chemical industries now face double-digit declines in output. They may have yet to trough, and further wage reductions and job cuts may follow.

How great is the risk the crisis will throw hundreds of thousands of workers onto the streets? So far, not much. Companies try to avoid direct job shedding as they fear social and technological implications. They realise skilled personnel they need in the future may be in short supply after the crisis. Therefore, today's businesses apply the same cost reduction methods popular in the '90s: wage cuts, reduced working weeks, shorter days, unpaid leave. If the best-case scenario prevails and no further drop in output follows, these tactics could work. Instead of mass unemployment, industries will suffer only from a decline in real earnings. If the downturn spreads beyond the several ailing industries through the whole chain of related sectors, this plan will inevitably fail, plunging Russia into full-scale social crisis.

Which sectors will suffer most? Evidently, it is the financial sector, where downsizing is already in full swing. The full extent of white-collar unemployment is difficult to assess. Moreover, the system of consumer credits has been virtually frozen. Russia, already lagging far behind the developed world in terms of consumer lending, will see this gap continue to widen. The banks are simultaneously raising interest rates and slashing the volume of credits. In addition, some are attempting to force borrowers to repay their loans before maturity, which in many cases is against the law. All these developments may seriously harm the economy, as Russia's buoyant expansion has been fuelled not only by soaring oil prices, but booming consumption - which, in turn, was boosted by rapid growth in consumer lending. Suspension of this process will deal a heavy blow to Russia's middle class, the main beneficiary of lending services.

In addition, one of the key drivers of unemployment ultimately remains the fear of unemployment.

Over the last 20 years, Russia has experienced quite a few ups and downs, which is why Russians instinctively always prepare for the worst. Fear translates into economic meltdown, just like inflated expectation triggers inflation, or strong misgivings about the dollar rate inevitably prove justified. If people do not believe in long-term stability, their attitude affects the economy even with the slightest signs of crisis.

The federal budget has earmarked 43bn roubles to counter unemployment. State subsidies will be spent on public works, temporary job placements and job creation. Some independent experts are optimistic, others not. Most importantly, the crisis has radically changed the balance of power in the labour market: it is dominated by employers. The fall in production released excess workers and propelled the employer to the status of lord and master. Only a year ago, the situation was totally different: production was growing, skilled labour was in demand and employees ruled.

The joke of the day: "The number of unemployed has grown in the US," reports our redundant correspondent in New York.

Russia keeps smiling. Humour has always been an effective folk remedy for depression.
All rights reserved by Rossiyskaya Gazeta.