Bilateral relations: time to start a new chapter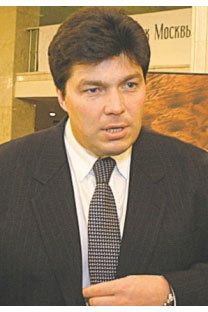 This year is the 100th anniversary of Russia's parliamentary diplomacy. The State Duma, founded in 1906, organized its first visit to the West in 1909. The diplomacy of today's Duma deputies is less formal than it was 100 years ago, but is more active than ever.
Mikhail Margelov is chairman of the International Affairs Committee in the Federation Council and head of the Russian side of the U.S. Senate-Federation Council working group.

In mid-April, the U.S. Senate-Federation Council working group held its latest meeting in Moscow with the participation of U.S. Sen. Carl Levin (D-Mich.), Sen. Bill Nelson (D-Fla.), and Sen. Susan Collins (R-Maine). This interparliamentary group meets in Russia and the U.S. to discuss the most pressing issues in U.S.-Russian relations.

At our last meeting, we touched on a number of problems that had been on hold and that require "pushing the reset button." One of those issues is the U.S. deployment of a missile defense system in Central Europe. With a new U.S. administration in place, we now have an historical opportunity to renew what has been neglected and work together on questions of bilateral and global interest. U.S.-Russian relations have steadily worsened over the last 10 years. The situation reached the point where analysts and observers had again been speaking in terms of a new Cold War and containment. That was damaging not only to Russia and the United States, but also to international relations as a whole.

Both sides consider the working group to be an effective diplomatic tool, and we plan to devote the next meeting to nuclear disarmament. A delegation of U.S. senators will meet with us in May, and we hope that Sen. John Kerry (D-Mass.), the new chairman of the Senate Foreign Relations Committee, will also respond to our invitation.

We are particularly concerned about the nonproliferation of nuclear weapons. The Nuclear Non-Proliferation Treaty demonstrates that such a compromise is possible, but that agreement needs to be updated. Every five years, there is a review conference of the treaty, and the next conference is scheduled for 2010. Russia needs to reach an agreement with the U.S. over Iran. Both Washington and Moscow are opposed to Iran possessing nuclear weapons, but up until recently the U.S. emphasized the use of threats and sanctions against Iran, whereas Russia has insisted upon using diplomacy to solve the problem. It is gratifying to see that the new U.S. administration is now ready to hold talks with Iran, which is in itself a breakthrough.

In addition, Russia and the U.S. need to reach an agreement on North Korea, and the nonproliferation treaty could help prevent North Korea from becoming a fully-fledged nuclear power.

Our bilateral relations also include cooperation on issues such as international terrorism and energy security. Nonetheless, disagreements remain. Perhaps the most serious disagreement centers on the U.S. unwillingness to concede that Russia has special, privileged interests in its backyard, among the Commonwealth of Independent States. That is a difficult issue to resolve because U.S. and Russian geopolitical interests in the former Soviet republics often conflict. This is why deploying elements of a U.S. missile defense system close to Russia's borders and expanding NATO by granting membership to Ukraine and Georgia have caused so many disputes. The U.S. Senate-Federation Council working group will try to find ways to overcome our differences through regular discussions and negotiations.

The group's participants agreed the April 1 meeting between Presidents Barack Obama and Dmitry Medvedev in London was a good start to the "reset" process. I believe the U.S. administration is serious about improving bilateral relations. One way of judging the U.S. commitment is to take a look at who prepared the meeting of the presidents in London-former U.S. Secretaries of State Henry Kissinger, George Shultz and James Baker. Our working group intends to continue this positive trend and make its own contribution to improving U.S.-Russian relations.

Mikhail Margelov is chairman of the International Affairs Committee in the Federation Council and head of the Russian side of the U.S. Senate-Federation Council working group.

First published in The Moscow Times
All rights reserved by Rossiyskaya Gazeta.