Twittering for revolution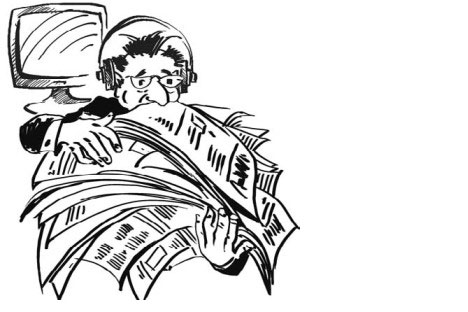 Several topics managed to break through economic coverage over the last few weeks. Political protests in Moldova dominated headlines for several days, while President Medvedev displayed telling signs of a liberal attitude, and the regime of counterterrorist forces was lifted in Chechnya.
A Twitter Revolution

Protests against a Communist victory in parliamentary elections received a great deal of attention from Russian papers. Journalists wondered whether the riots would become another colored revolution. When it was suggested that crowds were rallied through Twitter, however, the unrest became known as the Twitter Revolution.

The independent "Kommersant" business daily confirmed suspicions that Romania was involved: "Romania, which on Tuesday was only suspected of involvement in organizing the riots, has now officially been declared an enemy of the Moldavian state."

More interesting still was the involvement of Moldavian journalist Natalia Morar in the protests. The refusal in December 2007 to let her enter Russia-apparently by some mysterious FSB order alleging she posed a security risk-had sparked some heated debate. Morar was a working for the opposition "New Times" weekly, and before she was deported, she published a series of articles about corruption and money laundering in the highest echelons of Russian government.

"Yesterday's riots in Chisinau were preceded by a harmless anti-Communist flashmob," wrote "Kommersant" in a lead article. "One of its chief organizers was journalist Natalia Morar, who now heads the Think Moldova foundation." The paper reported Morar would be taking a break from journalism.

Medvedev's first press interview

President Medvedev gave his first Russian newspaper interview to "Novaya Gazeta," known as the Kremlin's sharpest critic. Noted for its investigative journalism, the paper has seen four reporters (including Anna Politkovskaya) murdered in the past decade.

"Kommersant" writes that Medvedev distanced himself from the "siloviki" (officials with intelligence or military backgrounds), trying to come across as a liberal reformer by noting the importance of civil society and declaring Russia "was, is and will be" a democracy.

"This week saw a whiff of warm air. It is unlikely to presage a large-scale thaw, but some sprouts of spring are there," writes "Gazeta" observer Natalia Oss. Journalists also noted he was evasive on the Khodokorkovsky trial and Sochi mayoral elections.

Editors of other publications hastened to blow their own trumpets. Alexander Prokhanov of "Zavtra," the mouthpiece of nationalist opposition, saw a sinister specter of "perestroika" in the interview. Speaking on "Ekho Moskvy" radio, he implored Vladimir Putin to come to "Zavtra" to join its pro-imperial editor in banishing the confounded ghost of liberalism.

Oss credits Medvedev with striking the right tone: "Law and order, declaration of government incomes, civil society, the Internet and the interview. If the country still has a press, why not use it? Don't look for striking images in Medvedev's speeches, like in those of sharp-tongued Putin. Medvedev is a law man."

The Chechen war is officially over

Lifting of the Regime of the Counterterrorist Operation (CTO) in the Chechen Republic has attracted widespread comment. "As of midnight, April 16, all restrictions imposed under the counterterrorist regime have been lifted," writes the official "Rossiyskaya Gazeta." Now the republic enjoys the same rights as any other Russian region. The newspaper notes the lifting of the regime is no mere declaration: "It removes all restrictions on free movement. Now anyone can come to Chechnya without any special permit except a visa."

"Vremya Novostei" calls April 16 the Day of Victory for Chechnya's President, Ramzan Kadyrov. "Yesterday was the first official day of peace since the start of the second Chechen war in autumn 1999," the paper writes. "The fight against terror in the region lasted 3,493 days, two-and-a-half times longer than the Great Patriotic War (World War II)." The war claimed the lives of about 5,000 servicemen and 10,000 to 20,000 Chechens.

Formally, Chechnya will become a regular Russian region by the end of 2009. "Kommersant" notes economic restrictions imposed during hostilities will be lifted. Inside Chechnya there is widespread feeling that the Republic will now move toward economic prosperity. President Kadyrov declared April 16 an annual holiday.

Kommersant notes that about 25,000 troops and police will be withdrawn.
All rights reserved by Rossiyskaya Gazeta.