Memorial to British nurse in Yakutsk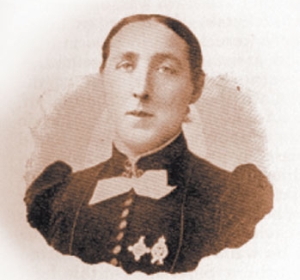 A square has been opened in Yakutsk (the north-eastern part of Siberia) in honour of British nurse Kate Marsden, and the first stone of a future memorial has been laid. The stone bears the inscription: "To a nurse, as a mark of gratitude from the citizens of Yakutiya."
<!— gallery=31 —>
What Kate Marsden achieved more than a century ago is regarded in Yakutiya as an extraordinary feat. With the blessing of Britain's Queen Victoria and the Russian Empress Mariya Aleksandrovna she came to the back of beyond to help people with leprosy. With her help a refuge for patients was created, which became known as the Vilyuysk leprosarium. Kate personally raised the funds to build and equip churches and huts for the unfortunate sufferers. Subsequently the patients were supported through donations and supervised by a doctor and two medical assistants.
"In time this square may come to be known as a square of love and conscience. Love for one's fellow man and for humanity, and the conscience of every person," said Yevgeniya Mikhaylova, Vice-President of the republic, speaking at the ceremony to open the square and lay the foundation of the monument.
The square of mercy has been laid out at the Yakutsk medical college, and a similar square and museum have been opened in Vilyuysk to mark the 150th anniversary of Kate Marsden's birth. Earlier a 55.6-carat diamond was named after the nurse, and at the foreign languages faculty of Yakutsk State University the best students receive a scholarship set up in her honour and named after her.
All rights reserved by Rossiyskaya Gazeta.