Medvedev signs income disclosure law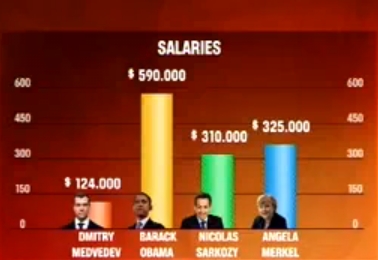 Medvedev has encouraged government officials to follow his example. This spring, in an unprecedented move, he made public his assets and income for 2008. Next to do so was Prime Minister Vladimir Putin, followed by the entire leadership, including all cabinet members, senior officials in the presidential administration and legislative heads.
Now the list of people whose incomes must be made public has expanded to include all members of the government, deputies, senators, Central Election Commission and Audit Chamber officials as well as governors. Governors have until September 1 to decide which municipal employees should be added to the list. In addition to their own employees, top managers of state corporations Rostekhnologii, Rosnanotekh, Vneshkombank, the Deposit Insurance Agency and the Housing and Communal Services Fund will also be required to report their incomes.

The President also determined exact information officials will be required to provide. This includes: total annual income (from one's principal work and other sources), real estate (its size, the country in which it is located) and means of transport. All of this will be made public on state-run websites.

Officials will provide more detailed declarations to the Tax Service, including bank accounts and exact addresses of real estate. This information will not go public.

According to Sergei Naryshkin, head of the presidential administration, "random checks will be conducted but will not determine the correlation between income and declared assets." That is the responsibility of law enforcement organs. Anyone in line for a government post who does not provide a declaration or provides false information will automatically forfeit that post. If sitting officials violate declaration requirements, disciplinary action (anything from a fine to firing) will be taken by the head of the relevant body.
All rights reserved by Rossiyskaya Gazeta.