Expect slower growth in recovery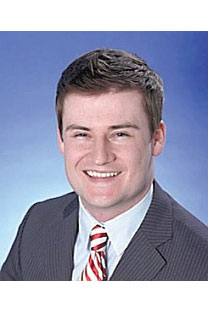 After three years of 7.5pc average annual growth, the Russian economy, along with the global economy, has been in recession for the first half of this year. What are the prospects for in the coming months? Can the country return to the growth seen between 2006 and 2008?
A sharp decline in output came in the first quarter - a much milder contraction followed in the second. It looks likely bottom will be reached in the third quarter. The economy would then be positioned to start growing; recent business surveys appear to corroborate this encouraging view.

There are two reasons to believe Russia is past its worst. External demand will be crucial to recovery, giving support to the prices of exports - global conditions have stabilised. Second, the Russian government has reacted to the downturn with strong short-term fiscal policy, which should support domestic demand.

Immediate recovery is likely to be subdued by lack of credit, but not to the same degree as developed economies. Prior to the collapse of Lehman Brothers, foreign lenders played an important role financing the Russian banking sector. When global risk appetite vanished following the Lehman news, investors and banks pulled funds out of Russia, curtailing domestic credit supply. As Mervyn King, the Bank of England governor, has commented, banks live internationally but die nationally. Western banks are not soon likely to resume lending to Russia in large volumes. However, recent growth of Russia's middle class has not been based on credit growth but strong income growth. Real income per head in Russia almost doubled between 1999 and 2008, raising purchasing power and living standards. Once employment and the economy start growing again, Russia's main driver of consumption will be back on track.

Can the Russian economy return to rapid growth in the medium term? Probably not, but this is not necessarily bad. Growth of 7-8pc was dependent on an extraordinary global boom that has now ended. Global growth was close to 5pc a year, but our projection for the next five years is less than 3pc. This environment will provide less impetus for Russian growth based on external demand. Also, Russia was never entirely comfortable with 7-8pc annual growth. With capital investment as a share of GDP of less than 20pc (compared with more than 40pc and 30pc in China and India respectively), such high GDP growth was straining the country's productive capacity, giving rise to high inflation. Growth of around 5-6pc per year, which we believe possible, would result in a more balanced economy and a better investment environment.

Russia's shock came from a period of excessive global financial leverage and its subsequent collapse. Longer-term growth potential based on a large, under-capitalised, innovative, resource-rich economy remains. Lower external leverage and slower growth would be a good thing for Russia.
All rights reserved by Rossiyskaya Gazeta.