Forging ahead in economic relations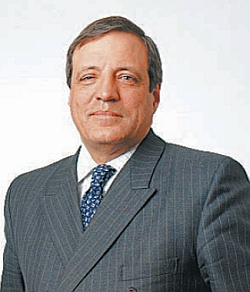 How has the financial crisis affected the economic relationship between Russia and the UK?
Some British companies, which were looking at Russia as a potential new market, have put plans on hold, but more because of uncertainty at home than any worries about the economic climate in Russia. The eagerly anticipated IPOs [flotations] of Russian companies on the London Stock Exchange have been frozen. Currency fluctuations have also affected business; the instability of the rouble and the fall of sterling against the euro have added to the uncertainty. However, the majority of the 1,000 or so British companies already doing business in Russia have continued work, and our seminars are still well attended by companies who see Russia as a market for the future.

What results do you expect from this forum?
The main purpose of RussiaTALK, the RBCC's annual investment forum in Moscow, is to bring together interested parties from the UK and Russia who want to explore and continue good relations and successful business. It provides an excellent opportunity to hear updates on the situation from well-qualified speakers, and to network with others in the field of Russo-British business. The RBCC does not set out to solve trade problems between our countries, but we do facilitate greater communication and help prevent problems from arising in the first place.

What sectors of the Russian economy are most interesting for British investors (apart from the energy sector)?
British investors play a serious role in the energy sector, but of the British companies now doing business in Russia, some 90pc are not involved in that field. There has been a great increase in the number of British retailers selling goods in Russia. Many Russian companies are happy to have international contracts governed by English law, which has seen English law firms set up offices in Russia and employ Russian lawyers in London. Moscow still has the long-term aim of becoming a world financial centre, and British financial services firms are excellently placed to help. Although much construction work is currently on hold in Russia, the services of British architects, planners, project managers and construction firms are in demand.

What kind of projects are British companies ready to offer Russian investors in the UK?
The London Stock Exchange will welcome back the Russian IPOs as soon as they are ready, and we would be delighted to see more Russian retailers providing quality goods. At the top end of the scale, big businesses - not just football clubs! - already welcome Russians as serious investors. A significant percentage of high-end real estate, especially in London and the southeast of England, belongs to Russians.

What new opportunities will this forum offer participants?
This forum will provide companies with an opportunity to assess economic conditions in both Russia and the UK, make new contacts and lay foundations for future development.
All rights reserved by Rossiyskaya Gazeta.