Studying in Russia: an Indian experience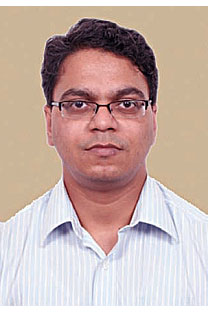 Hemendra Sharma, South Asia business manager, Petro IT
Want to study in Russia? RIR gives you a first person account of an Indian student who studied there. Meet Hemendra Sharma, South Asia business manager for Petro IT, who travelled to Russia to pursue automobile engineering with a lot of apprehension. However, he says the experience of six enlightening years in the country has made him a better professional today.
After completing 12th class, I agreed to my father's suggestion to go to Russia. I landed in Moscow in November 1994 and pursued a Masters in automobile engineering from Moscow State Technical University, MAMI (the Moscow Automobile and Mechanics Institute). The course for foreigners was an integrated course of 1+5 years. The first year was spent learning the Russian language along with basics of science subjects, including engineering drawing. At the time when I joined the institute, there were close to 50 foreigners in different years of their engineering courses.

In the beginning, during the earlier days of my stay in Russia, winters were too harsh, severe and long, which sometimes led to depression. But the biggest problem was my inability to speak Russian. I realised that if you want to learn any language, you should jump into the normal life of the place and, although you might have tough times, no book can teach you the level of language you learn by this method. Besides, as I am a vegetarian, food was a problem. As a student it was not possible to go out to restaurants; there were cafeterias, but most of the food either had non-vegetarian preparation or a touch of meat.

The more you mingle with locals and people around you, the more comfortable you feel. As time passed, a lot of locals became friends and once I started interacting with people, the place became like a second home to me.

The course was a combination of both theory and practical work, but the way in which we were examined was an altogether different experience and this was highly appreciated.

The process of enrolling is very simple. Higher education facilities in Russia are amazing and worth applause. Speaking about Russia as a whole, the number of higher education institutes and universities is so large that there is room for several specialised courses.

Once you have shortlisted the institute of your choice, you need to contact the department for foreign students. Each institute has its own criteria, but the basics are more or less the same: there is a minimum educational qualification of higher secondary school, followed by an application which is reviewed by the in the institute. Based on the university's judgment, one is either selected or rejected. In this whole process, it is important that one should do the homework of ascertaining the credibility of the institute where he/she wants to pursue the course. In this regard, the foreign missions of India, embassies and other Indian establishments can help you investigate.

The biggest difference to the Indian education system I experienced in Moscow was that, in India, we have targets and deadlines in each semester which are quite taxing; in Russia, this was the same but it all passed very smoothly. All efforts were made by the student, teachers and the institute to help you come out of any problem with regards to pursuing educational goals.

Throughout my stay in Moscow, I never felt the pressure of not being able to cope with myworkload. Even with the problem of language, especially in the initial year, most of us never felt frustrated and never wanted to run away as people around us and the institute were always very supportive.

Fimally, if you go there to study, keep your goals very clear and do not get distracted by the glitter and glamour of Western society in Moscow. Stay focused. With no one around to monitor you, it is very easy for anyone at that age to lose focus.
All rights reserved by Rossiyskaya Gazeta.