Hong Kong execs join RusAl's board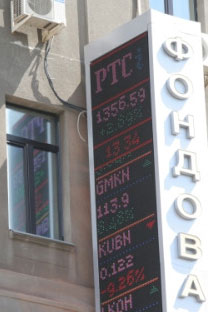 Russia's aluminum giant RusAl said on Tuesday it had appointed two Hong Kong representatives as independent directors to its board of directors as the company was preparing an initial public offering (IPO) on the Asian trading floor.
"UC RusAl, the world's largest aluminum producer, is pleased to announce the appointment of Ms Elsie Leung Oi-Sie and Mr Barry Cheung Chun-Yuen as independent non-executive directors to its Board of Directors," the aluminum giant said in a statement.

Commenting on the appointment of new independent directors, Russian tycoon Oleg Deripaska, the CEO and owner of RusAl, said that the aluminum producer had long-term and strategic interests in the markets of China and the entire Asian region.

"Ms Leung and Mr Cheung are ideal choices for the Board. They have extensive and diverse experience in the region. Ms Leung has a strong legal background and Mr Cheung is an expert and pioneer in the Asian commodities and trading community. Their expertise will be of great value to the UC RusAl," Deripaska said.

Sources in Russian banking quarters told RIA Novosti on Monday that the Hong Kong Stock Exchange had delayed considering an application from RusAl for a $2.5 billion IPO on the bourse while the aluminum producer was not seeking to float shares this year.

RusAl, which accounts for 12% of global aluminum and 15% of alumina production, earlier announced plans for listing on the Hong Kong and Paris-based Euronext stock exchanges at the end of 2009 to sell about 10% of its shares.

The Hong Kong Stock Exchange has delayed the examination of RusAl's IPO application several times already.

Deripaska said last week that the delay of the company's Asian IPO until next year would not affect the aluminum producer's operations.

The banking sources told RIA Novosti that rising aluminum prices on global markets were contributing to RusAl's market capitalization and share prices.

The sources said that in the first quarter of 2010, when the aluminum price hits $2,500 per ton, "market conditions for RusAl's listing would be more beneficial" compared with the current price of over $2,115 per ton.

RusAl has declined to comment on the information.

At the same time, the sources said that RusAl was continuing dialogue with the Hong Kong Stock Exchange and the listing committee.

"It [the listing committee] needs more time to study the documents submitted by the company owing to the fact that this is the first Russian IPO, which could set an example for other companies," the sources said.
All rights reserved by Rossiyskaya Gazeta.