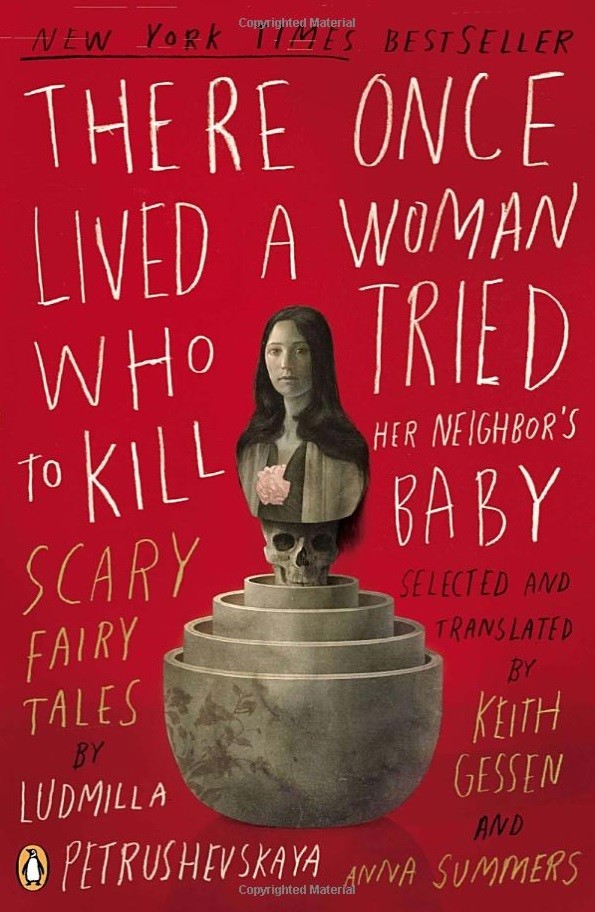 Title
There Once Lived a Woman Who Tried to Kill Her Neighbor's Baby: Scary Fairy Tales
Author
Ludmilla Petrushevskaya
Publisher
Penguin
Ludmilla Petrushevskaya's short stories are strangely enduring gifts. Packaged as parables, they are grim, brutal and lonely, but often, in a last gasp of life, redemptive. Her macabre, primitively Russian nightmares devolve hopelessly until a clue or key to existence is discovered, often on just on the edge of being snuffed out. There are many tales in this collection that stay in the heart or the gut long after one usually forgets things as ephemeral as a short story.
In "The Fountain House," which was published in The New Yorker, a father steals into a hospital morgue dressed as a medic, puts his dead daughter on a gurney, and in his consuming grief, bribes the doctor to revive her. Through Petrushevskaya's pen, it all seems plausible. The writer's humanism and understanding of grief is as real as a face wet from weeping.
"There Once Lived a Woman Who Tried to Kill Her Neighbor's Baby, Scary Fairy Tales," is the daring title of this new collection of stories published in English and lovingly translated by Keith Gessen and Anna Summers. It reveals the core Petrushevskaya controversy, what Gessen refers to as her "unremitting bleakness." She may be one of Russia's most acclaimed living writers and a literary descendant of Gogol, yet many Russians eschew the horror of her ways. (Who needs more darkness?) There is something about the sweep of Russia's 20th-century tragedies in these nightmares, where children are easily orphaned, frequently disappear and wake up in a parallel universe.
Her stories have a striking way of describing domestic life as an insidious, humiliating descent into a kind of noisy oblivion. "How lonely he felt on those nights when he had to descend...into the warm, poor nest where his graceless cramped home life slowly bubbled, where his children got sick, went crazy, ran around like maniacs, not allowing him to concentrate, so he had to quiet them down, and sometimes this meant strapping them with his belt, after which he felt even more insulted and humiliated."
Yet many of the stories are, if not whimsical, mischievous. In her prose, Petrushevskaya, a successful playwright and eccentric cabaret artist, is also a performer in her prose, one who likes to take her readers to the precipice of fear or despair. She pulls intricate strings to bring her characters back from the brink. Occasionally, the return is hollow — as if she would end it differently, hopelessly, but she can't shake this ability; she has to turn her stories on a dime. Once or twice, the story ends nice and cold with a grim smile of revenge, jealousy and despair. More often, she plays the moralist, offering her characters grueling tests of their humanity, pumping hope into their ravaged hearts.
All rights reserved by Rossiyskaya Gazeta.