Russia plans to provide $1 bn to cover export risks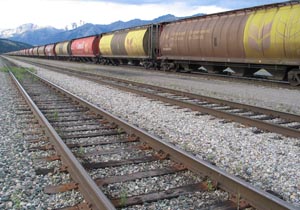 Russia has finalised plans to establish an Export Insurance Agency. Experts believe that this incentive will boost high technology exports.
The first attempt to create an export insurance agency was made in the mid-1990s, but failed due to lack of funding. Later, the Russian government took steps to support exporting companies in other ways: through guarantees for industrial exporters, partial reimbursement of interest on export loans, export loans, and insurance of export contracts against commercial and political risks. But these activities were never coordinated under a common roof.

The idea was returned to the table at the end of 2008 by Vneshtorgbank, which provided insurance coverage for export loans against commercial and political risks. Twelve months later the proposal was endorsed by the Government, and Prime Minister Vladimir Putin. "We have long felt the need for such an agency", says Dmitry Peskov, Putin's press secretary. "During and after the downturn, it is critical to encourage exports in order to develop our production capacity in the first place".

According to the Federal Statistics Service, Russian exports plummeted by 40 per cent down to $270 billion over the 11 months of 2009. In the spring of 2009, Vladimir Putin, probably anticipating the future collapse, urged Finance Minister Alexei Kudrin to accelerate work on devising a proper system to support Russian exporters.

Under the approved scheme, Vnesheconombank will supervise the agency and Roseximbank will act as an insurance operator. The latter was established precisely for that purpose by the order of the first Russian president Boris Yeltsin in 1994. The government plans to contribute about $1 billion to the agency's authorised capital, and the agency's role will be to insure the risks to exporters and their lenders and, eventually, assist Russian manufacturers in marketing their products abroad.

According to experts, the new export support measures will give impetus to knowledge intensive industries, as the agency's creation coincided with the government's efforts to retool the Russian economy for innovation-based growth. In private conversations, marketing officers who sell sophisticated equipment have typically acknowledged that given equal quality and price, foreign competitors win because they can offer grace periods before full payment or lower interest rates backed with their national export insurance agencies to help mitigate the risks. Now that the government has made the decision, Russian manufacturers will also be able to offer a good bargain.
All rights reserved by Rossiyskaya Gazeta.