Conoco expected to sell stake in Lukoil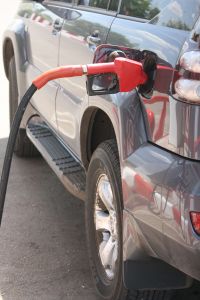 Over the next three years, ConocoPhillips may sell half of its 20 percent stake in Lukoil. A reduction of its stake has become a necessary measure for the American company: The sale of its shares in Lukoil, which are valued at $4.6 billion, will enable ConocoPhillips to clear part of its $28.7 billion debt.
According to Reuters, which has links to a source close to the negotiations, ConocoPhillips is planning to announce the sale of its shares in Lukoil on March 24. The Russian company will probably not purchase its own shares from its partner.

"It is unlikely that Lukoil and Conoco will be able to come to an agreement over the price of the shares," said a source.

Recently Lukoil head Vagit Alekperov announced that the company is not planning to purchase its own shares on the market to maintain value, and also stated that Lukoil was not interested in buying any of Conoco's assets.

In October, Conoco announced its intention to sell off part of its assets for $10 billion and to reduce its capital investment over the next two years. These measures are geared towards the improvement of the financial state of the company. According to Dmitry Alexandrov, a chief investment analyst at Univer Capital, Conoco has higher debts than other big players in the market.

For the moment, Lukoil remains a major source of Conoco's income: In 2009, Conoco's Lukoil stake brought in $1.6 billion, more than a third of the company's total net profit of $4.9 billion. With the sale of it's Lukoil stake, Conoco hopes to reduce the size of its business but improve its structure. If the sale is stretched out over three years, the financial indicators of the company will lower gradually, avoiding an immediate collapse.

Since the beginning of the year the market capitalization of Lukoil has fallen by 5 percent, to $46 billion. The sale of the stake at current prices should bring in $4.6 billion. The company could have sold its less profitable gas assets, while saving its shares in Lukoil, but prices for them on the American market are still extremely low, and and Dmitry Lyutyagin, an analyst at Veles Capital, said that to sell them now would be very disadvantageous.

It is also possible that the politics of Russian government played a certain role in influencing the decision to sell stakes in Lukoil. Alekperov's company, despite its persistent attempts, still hasn't managed to gain oil rights in the Timan-Pechora basin and in the Caspian, said Lyutyagin.
All rights reserved by Rossiyskaya Gazeta.